Written by Clare Isabel Ee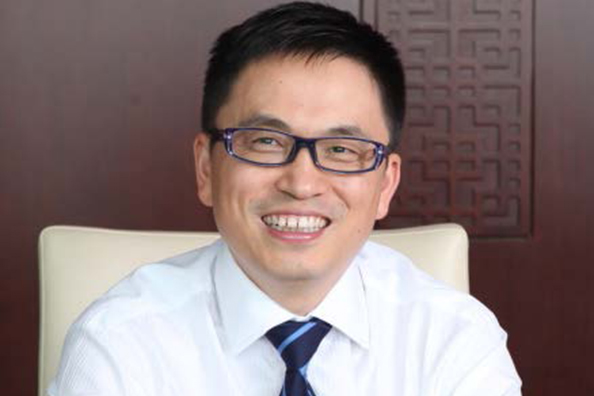 On 1 August 2014, the Yale-NUS College Governing Board welcomed Mr Zhang Lei, a Yale University graduate, and Founder, Chairman and CEO of Hillhouse Capital Management Group, Ltd.
Mr Zhang hails from Zhumadian, a village in the Henan province, central China. After topping his class, he won a scholarship to Renmin University in Beijing. From there, with a degree in finance, he looked for graduate schools in the US, and received a scholarship from Yale University, where he earned an MBA and MA in International Relations. While at Yale, he also worked at the Yale Endowment office.
Mr Zhang has actively contributed back to society through his passion for education. He is the board member of the BN Vocational School in China, the largest nonprofit organisation dedicated to the education of underprivileged children. Additionally, he is a founding board member of the United World College of Southeast Asia Foundation, and has established the Gaoli Academy at Renmin University, which aims to expand the role of liberal arts education in Chinese universities.
His company, Hillhouse, was founded in 2005 with support from the Yale University endowment, and currently manages over 10 billion US dollars for leading endowments, foundations, sovereign funds, and family offices. Hillhouse is a strong investor in Tencent Holdings Ltd, one of Asia's largest Internet companies, and is a stakeholder in JD.com Inc, China's second-largest e-commerce site. Mr Zhang has also served as the Chief Representative to China for the New York Stock Exchange, the Chairman of Yale Asia Development Council, and sits on the Governing Board for the China-United States Exchange Foundation, a nonprofit dedicated to improving communications and understanding between China and the US.
—
Yale-NUS College Governing Board
The Yale-NUS Governing Board consists of 12 members, six from Singapore and USA each, and is chaired by Mdm Kay Kuok, Executive Chairman of Shangri-La Hotel Limited, Singapore.
Members: