By Dodi Yap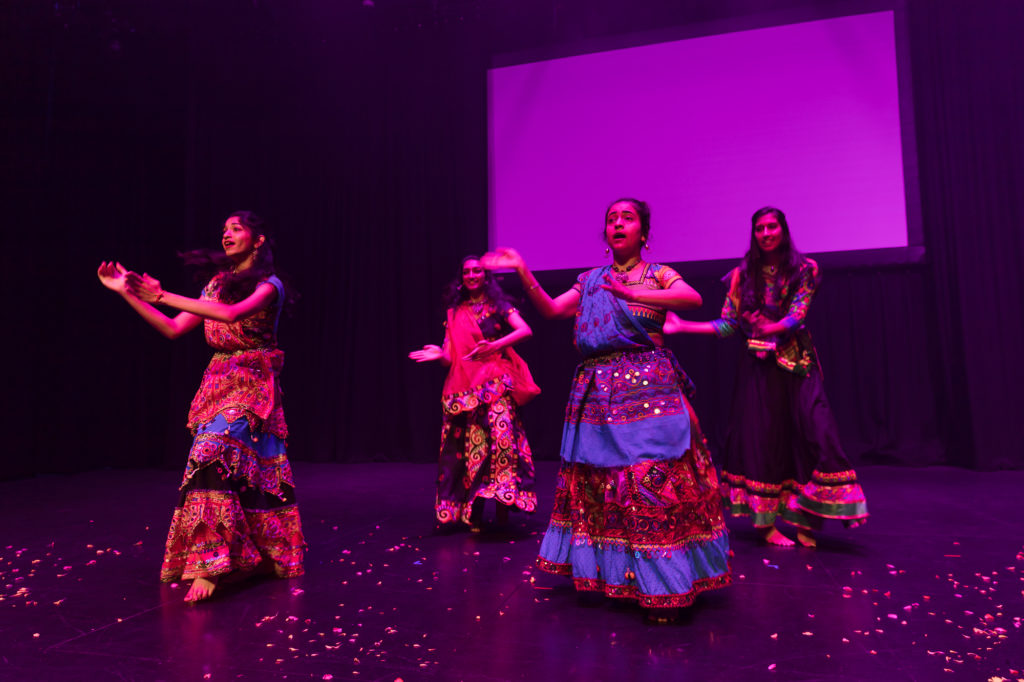 Image by Ashbel Chioh for Yale-NUS College

Yale-NUS College's Diversity Week 2019 brought together members of the College community in a series of events and activities that initiated conversations on gender, accessibility, society and identity, as well as challenging accepted norms and differences.
The second edition of this annual event, which took place from 28 January to 1 February,  was carefully mapped out to reflect the diversity of the College. Themed 'Embracing Community', the initiative was spearheaded by the Dean of Students (DoS) Office. The week's programmes were meant to encourage everyone in the Yale-NUS community to consider how to best support one another's differences, reflect on the idea of consciousness, and be thoughtful when communicating with others to build a more nourishing and sustaining culture.
Manager of Intercultural Engagement at the DoS Office Ms Sahar Kazemini said, "Diversity Week is, and will continue to be, a signature programme that engages our whole community to have conversations and learn about diversity and inclusion at Yale-NUS and beyond."
This year's Diversity Week saw involvement from the wider National University of Singapore (NUS) community, with the NUS Silat (a Malay traditional martial art) team performing in the Cultural Showcase event and Dr Azhar Ibrahim from the NUS Department of Malay Studies speaking as part of a faculty panel.
Yale-NUS has a diverse student body, with students from 65 nationalities represented on campus. The Night Market highlighted this diversity through an eclectic spread of student-run stalls featuring Japanese omikuji (fortune telling), Turkish food and ebru (paper marbling), European food by the European Horizons Society, and a station to make tangyuan (Chinese glutinous rice balls), among others.
Beatrice Baquero Salah (Class of 2022) who lived outside her home country, Colombia, for 12 years, represented the Colombian community of Yale-NUS at the Night Market and shared Colombian delicacies with the Yale-NUS community.
"By sharing part of my culture, I hope to help others understand and recognise the differences in cultural perspective. I want to be able to represent the kind and loving spirit I see in each Colombian, and I believe I can start doing so through this event," she said.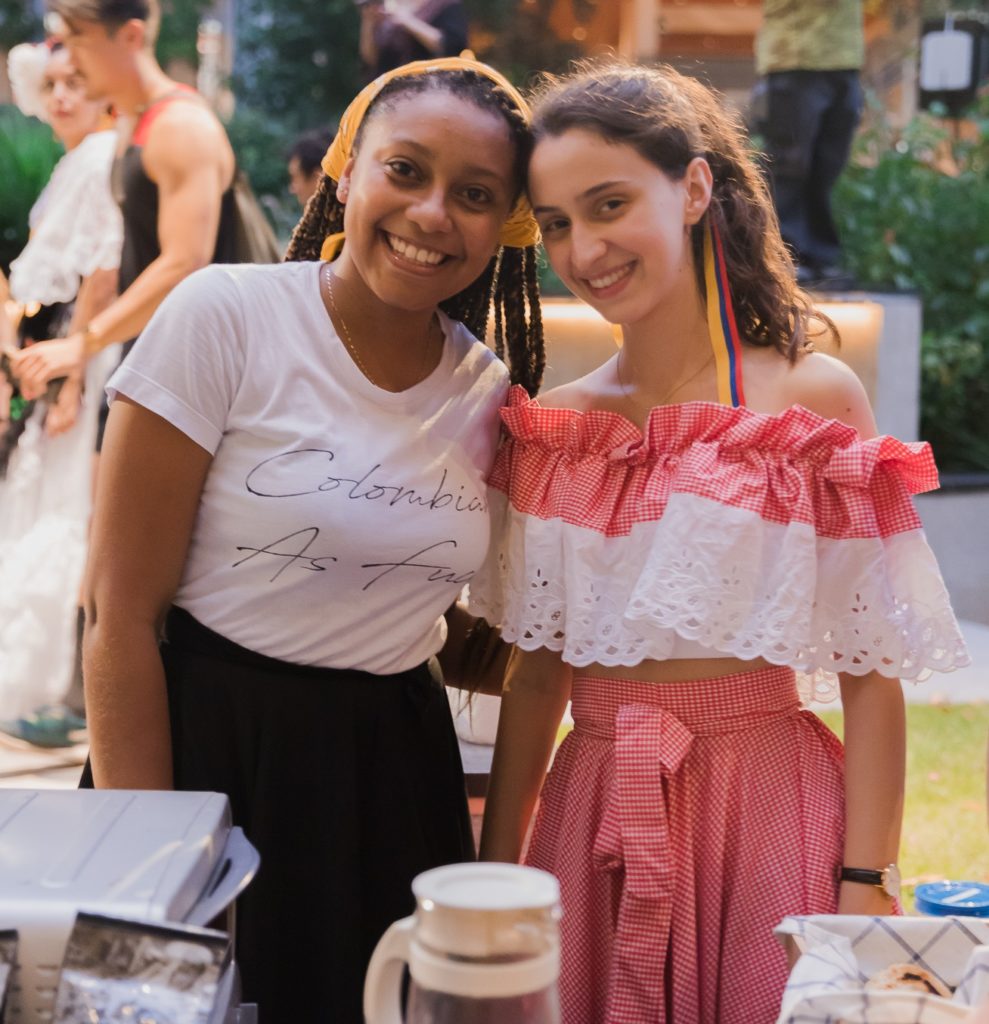 Beatrice Baquero Salah (right) shared Colombian delicacies with the Yale-NUS community at the Night Market. Image by Ashbel Chioh for Yale-NUS College

The Cultural Showcase that followed featured performances ranging from Mexican, Balinese and Indian folk dances to performances on the guzheng (a traditional Chinese string instrument) and a silat demonstration.
As part of the programme, the DoS worked with the College's dining hall operator – Sodexo – to introduce cuisine from a different region each day throughout Diversity Week to foster knowledge of different cultures in a communal setting.
Ms Kazemini said, "The dining hall is an integral part of our residential life at Yale-NUS that the community experiences daily. This collaboration provided an opportunity to allow all members of the community to experience Diversity Week in a unique way."
Mindful that Yale-NUS is situated in the wider context of Singapore, the Diversity Week committee made sure to engage members of the local community. The Week drew to a close with the Deaf Awareness Programme by the Singapore Association of the Deaf. Open to the public, it consisted of a presentation session by a hearing impaired individual that aimed to break down misconceptions about the deaf community.
Senior Admissions Counsellor and Diversity Week 2019 Committee member Mr David Royster said, "The Deaf Awareness Programme was an opportunity to further the conversation around inclusion in our community and beyond by reaching out to people in Singapore who are doing work in disability advocacy and awareness-raising.
"With the newly acquired insight, we can zero in on how we as a community, are promoting a culture of equity and inclusion, while broadening our understanding of what it means to do so."