Written by Clare Isabel Ee | Images by YNC Photography
At Yale-NUS College, the thriving performing arts scene is buzzing with life and activity, with an endless stream of creative ideas.
In terms of physical spaces, facilities like the recording studio, fabrication studio, and band room located in the West Core are fully equipped for students to use.
Most importantly, the arts scene is filled with passion and love for the arts that truly drives the growth of each art form on campus.
Singing with passion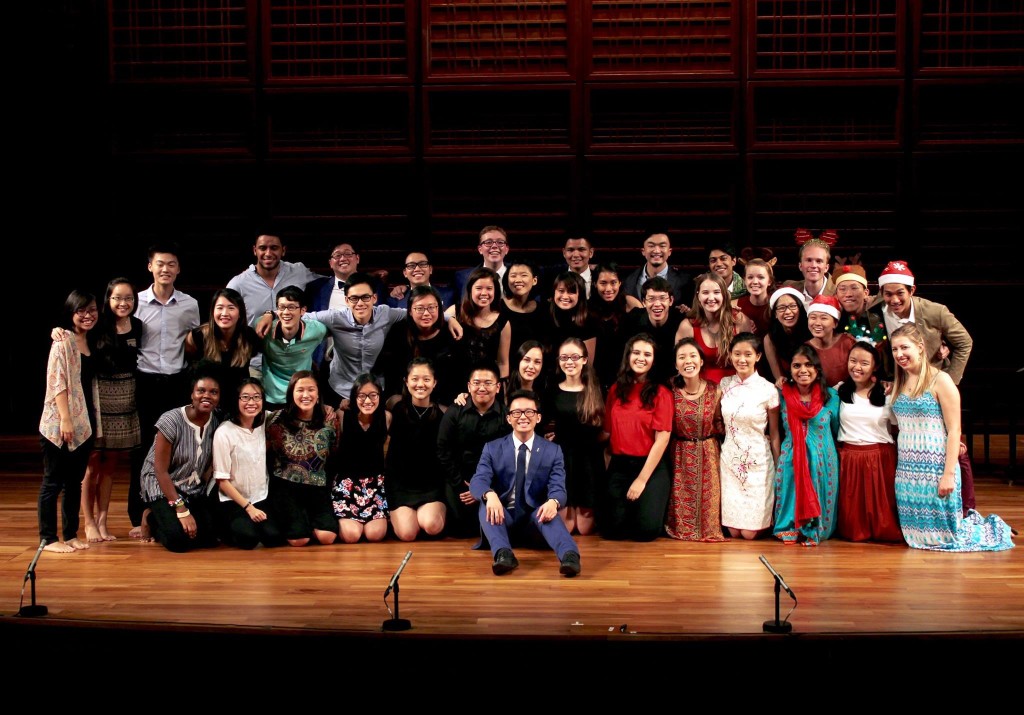 The Yale-NUS Singers' Guild (2015)
The Singers' Guild comprises seven groups, totalling more than 40 members. From The Wallets, Yale-NUS' first a cappella group that was formed on the chilly Yale University campus in New Haven nearly three years ago, to The Overtime Project, a barbershop quartet, to the Chamber Choir.
"It's been really exciting so far," shares Benson Pang (Class of 2018), Chairman of the Singers' Guild and member of The Overtime Project. "We're basically an umbrella organisation of various genres, styles and sizes. The smallest group is the barbershop quartet, made up of four people, while the largest is the Gospel Choir, which has close to 20 members."
He added: "Rather than being a group made up of groups, our singers from different groups really support each other, like warming up together before our concert in 2015, or helping one another with their music."
The Singers' Guild held an end-of-year concert on 17 November 2015 performing to a full house. The concert, aptly titled 'On That Note', showcased all seven singing groups filling the College's Performance Hall with beautiful music all evening.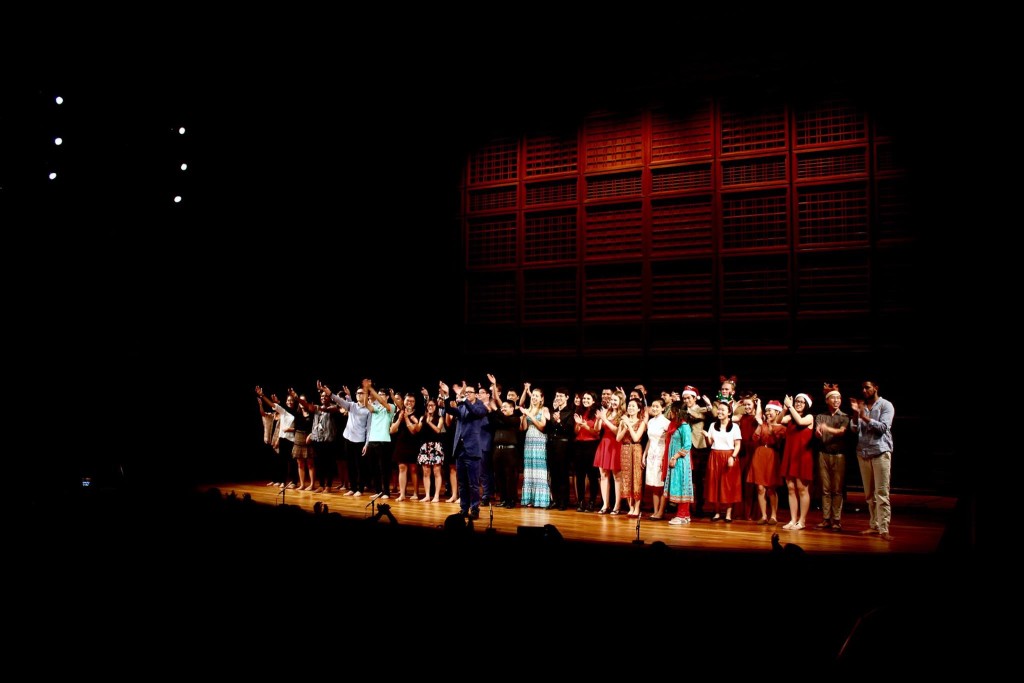 The Singers' Guild at the end of On That Note
Patchwork Ivy, one of the newest a cappella groups to be formed, also flew to Hong Kong and Macau to participate in the Hong Kong International A Cappella Contest 2015 and the Hong Kong and Macau College A Cappella Competition 2015. One of its five members, Jamie Buitelaar (Class of 2018), clinched Best Vocal Lead award.
"It's been really amazing to see a community of singers begin to grow," Benson said. "The joy of music can really bring people together. That's why we do it, why we like to sing."
Dancing as a community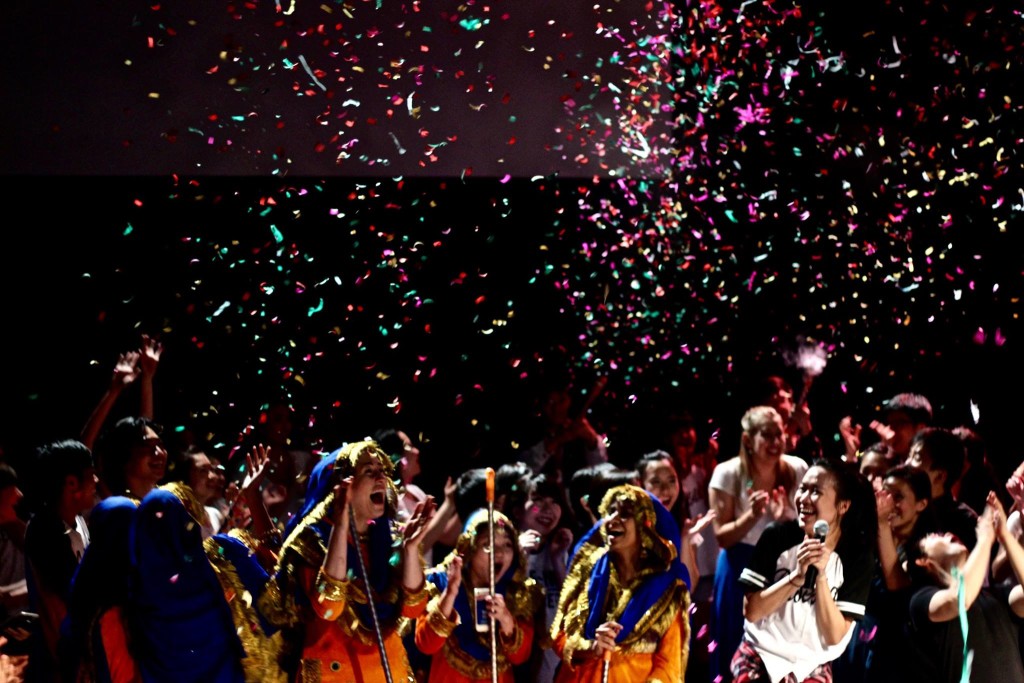 Yale-NUS dancers celebrate post-concert 
For dancers and those interested in dance, the Society of Yale-NUS College Dancers (sYNCD) is an umbrella organisation dedicated to creating performance opportunities for dancers in the College.
sYNCD comprises approximately 80 dancers that form six groups, each dedicated to its own genre: ballroom, bhangra, K-pop, hip hop, street jazz and contemporary dance.
On 22 November 2015, the society held the first dance showcase titled Choreographing Histories to a full house.
"Personally, I feel that performance opportunities help to motivate our dancers' learning as they work with their friends, and also helps them bond as a group," said Crystal Lee (Class of 2018), President of sYNCD.
During the semester, the group typically starts the term with dance workshops for students who are interested in learning some new moves.
"We encourage students with little or no background to join us, and classes are free even if there's an external conductor," said Crystal.
"The trend [at Yale-NUS] seems to be that people tend to try out a lot of different things," she added. "Looking at this positively, everyone is very open and receptive to new experiences, even though they may initially lack commitment to a particular organisation."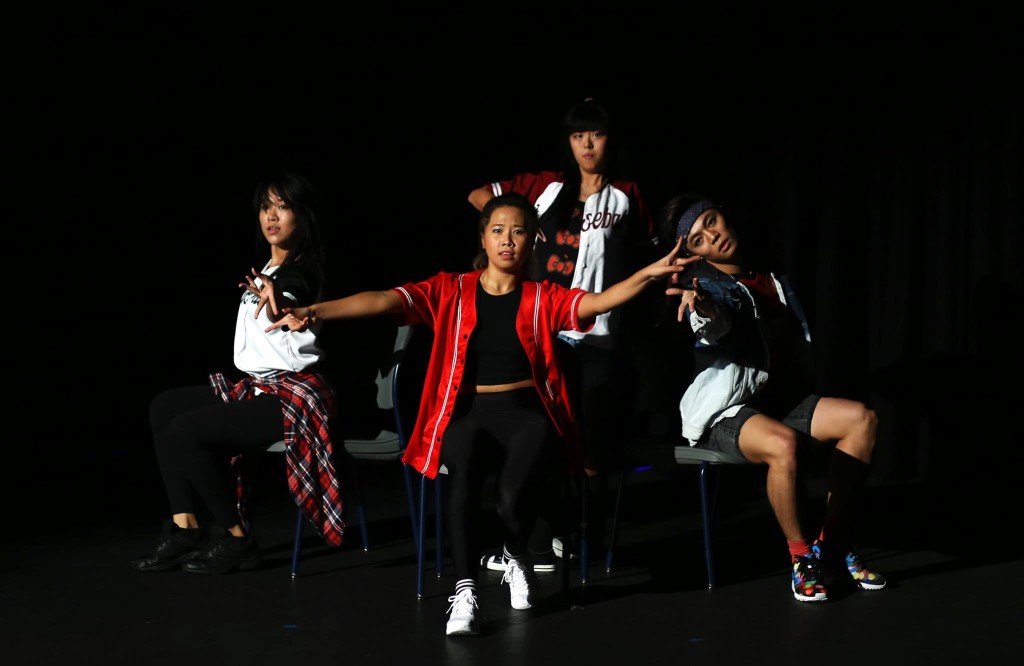 The hip hop group performing during the dance showcase, Choreographing Histories
Theatre in the works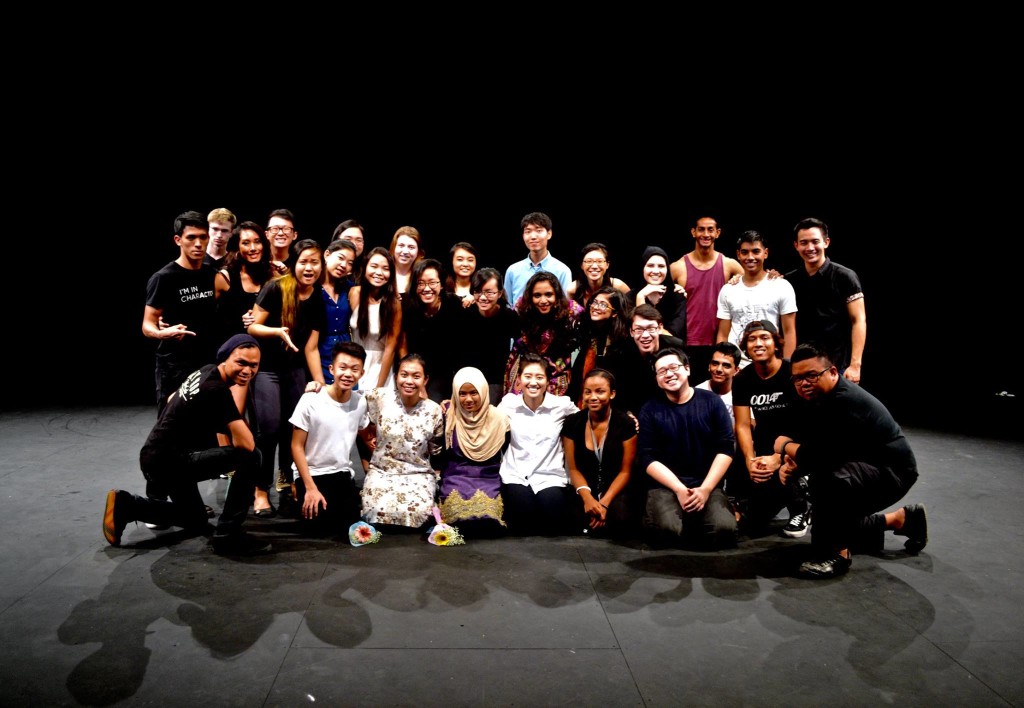 The Fifth Wall after their production, In Short
With a state-of-the-art Black Box Theatre located in the West Core of the campus, Yale-NUS students interested in theatre – academically or otherwise – have a perfect space ideal for rehearsals and experimentation.
The Fifth Wall, Yale-NUS' largest and most active drama group to date, staged two plays in the Black Box in 2015, Machine written by Tan Tarn How and winner of Best Script in the DBS Life! Thearte Awards in 2003, and Burn This by Lanford Wilson.
They also put up In Short, a series of short plays, and the 24:00 Play, an experimental production where participants wrote and staged a play in 24 hours. The latter was so well received that they have decided to hold a second installment in 2016.
"From the first 24:00 Play, we realised that people at Yale-NUS do write plays – and we should tap on that," said Glen Koh (Class of 2018), President of The Fifth Wall.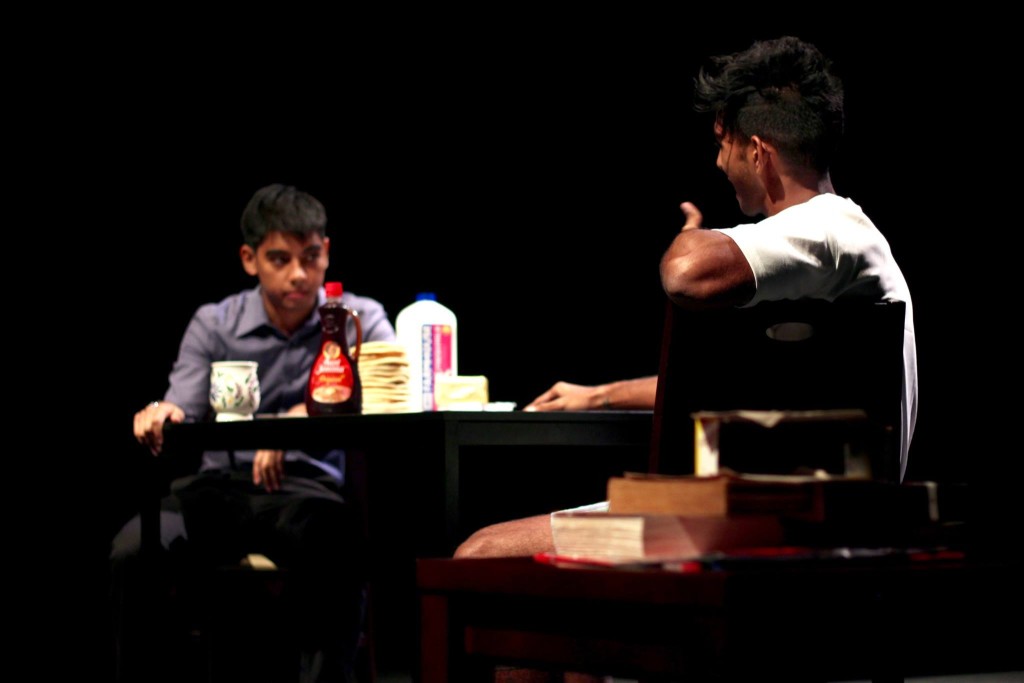 Two students act out a play during In Short
In addition, The Fifth Wall is working with the Educational Resources & Technology (Arts & Media) team to bring in an expert in technical theatre, Mr Kenny Wong, to teach classes on sound, lighting and other technical aspects of theatre production.
"There are a lot of people who think theatre is all about acting, but if you're going to be taking part in theatre, you at least need to have a basic understanding of how theatre works," Glen said. "We're trying to push for a more holistic approach to theatre, where you have avenues to try a little bit of everything."
In late-2015, two new theatre groups were formed – (aside) and Artslab. Look out for our future coverage of their upcoming events soon!
This article is the second in a series of features on Yale-NUS student organisations. For our article on sports at Yale-NUS, click here.