By Clare Isabel Ee and Daryl Yang | Image provided by Modern Aging 2016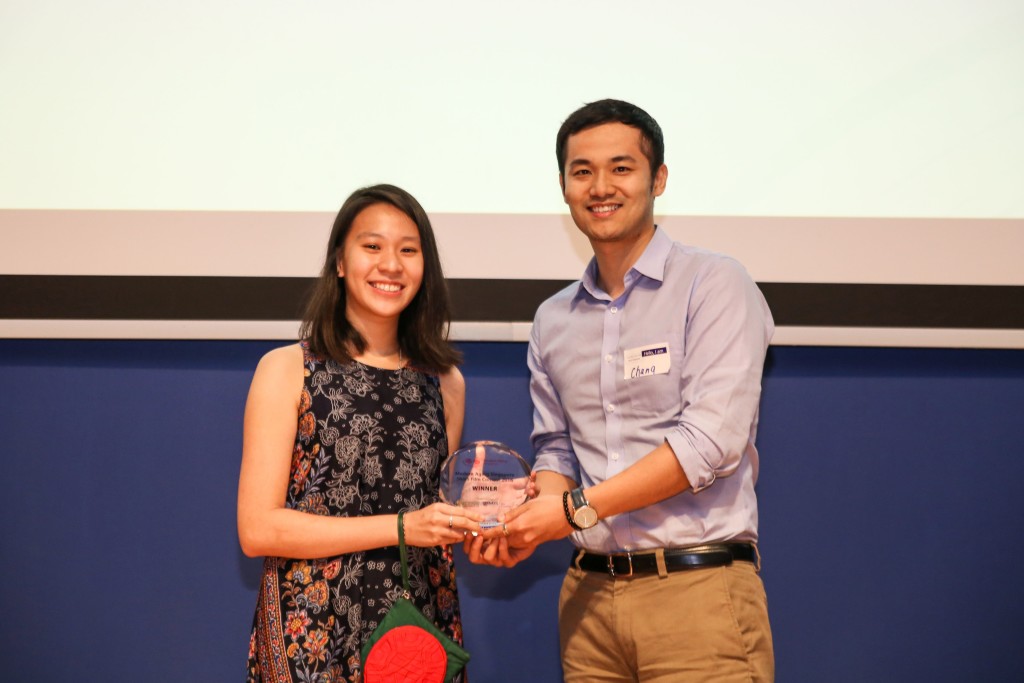 Rachel Quek (left) receiving her prize for topping the Modern Aging Short Film Contest
When Rachel Quek (Class of 2018) returns to her home in Kuala Lumpur, Malaysia, she lives with her extended family – this includes her grandmother, granduncle, uncle and aunt, who are all aged 59 and above.
Recently, she made a short film that focused on a day in the life of her uncle, who is home-bound after he lost consciousness and collapsed some months ago, and her grandmother, whose mobility is restricted. Her winning film, titled For my dearest kuku and amah, clinched the first prize and S$5,000 in the Modern Aging Short Film Contest.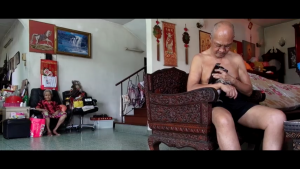 Watch Rachel's short film here
"What I learnt about aging from my uncle and grandmother is that growing old can get really lonely as you are physically less mobile and it is difficult to connect with the younger generation," Rachel shared.
"The most memorable moment in producing this film is sitting down with my uncle and listening to him talk about his life for two hours.  I think it was very special to me because he was willing to open up so much to me despite us being like strangers for so many years."
Rachel shared that she was "very happy" as it was her first time wining a short film contest and will give her the opportunity to create more films with the prize money.
Next semester, Rachel will embark on a documentary film project in Pulau Ubin as a National Geographic Young Explorer, "to share the stories of people who dedicate their whole lives to protect this beautiful place in Singapore".
Janel Ang (Class of 2017), who won second place and S$2,000 with her film Balek Kampung, made a documentary on her grandmother whose memory is weakening with age.
"I didn't really know how to cope with her waning memory other than laughing together with her and spending as much time with her as possible – and then I realised I could use my camera to record them," Janel said.
"Every time I re-watch my film, my heart grows heavy thinking that she is closer and closer to the end of her life, and I sometimes wish I'd recorded more," she added. "It is a sobering realisation as a filmmaker and a young person that no matter how much we rely on our devices to help us remember, our memories are constantly slipping through our fingers like delicate sand."
Janel is currently attending a training course on animation therapy in the United Kingdom, and plans to explore using the skills learnt as a therapeutic practice in future.
"I've found art to provide an incredible release, where I am able to express things that go beyond the verbal or written."
The contest was held as part of Modern Aging Singapore, a business accelerator initiative that educates and inspires entrepreneurs to create businesses that serve the needs of the aged and their caregivers. A team from NUS received the top award of S$50,000 for their invention of a smart insole solution for diabetic foot ulcers. Click here to read more about Modern Aging 2016