By Daryl Yang | Images as credited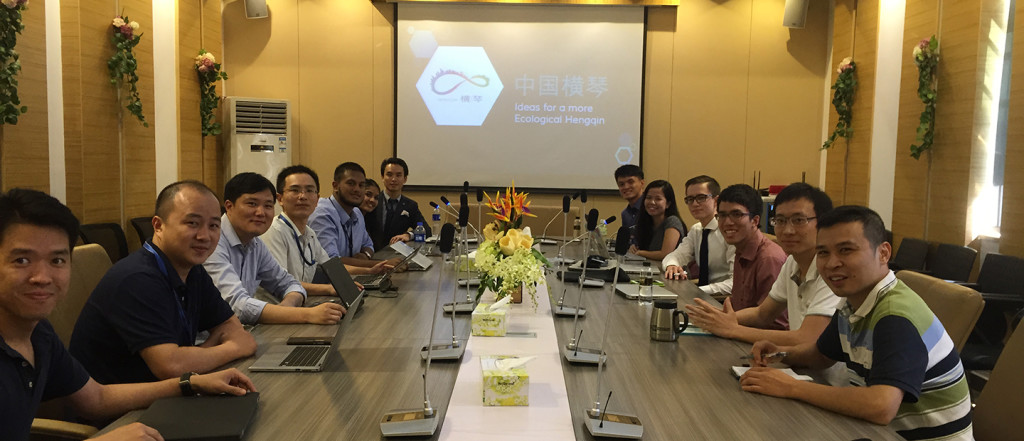 Subhas Nair (fifth from left) with his colleagues from IBM China Group. Photo provided by Subhas.
As the inaugural class of Yale-NUS College reaches its final year of undergraduate education, some students have taken on corporate internships around the world in preparation for life beyond the institution.
One such student is Subhas Nair (Class of 2017) who spent the month of July at the IBM Greater China Group in Hong Kong and Guangzhou, China. He was awarded this internship, alongside some classmates from Yale-NUS College as one of the prizes for winning a case competition organised by Yale-NUS' Global China Connection (GCC), a student organisation that aims to connect youth leaders and help them develop skills to succeed both in China and internationally.
"I am working with the Smarter Cities department to integrate IBM cloud computing technology, big data, and city-wide information communication systems in two sites along the Pearl River Delta in Southern China."
An Urban Studies major, Subhas plans to continue working on urban planning projects in China and South East Asia after he graduates. Prior to his IBM internship, Subhas had worked as a research intern at the Center for Liveable Cities in Singapore in June.
"The IBM internship has given me valuable insights as to what that future might look like," he shared. "I have also learnt that 'smart' city-building is all about understanding the 'why,' before the 'how'. One must understand why the state wants a particular city to be 'smart,' before thinking about how a city can be smart."
"For example, the site that my team is working on along the Pearl River Delta has a specific goal of promoting regional integration between Hong Kong, Macau, and Guangzhou. Understanding this is crucial to providing technological solutions that fit into this larger framework of cooperation and complementary economies; rather than planning for smart city solutions that exist independently and do not reap the advantages of the other markets around it."
Some rising juniors, like Colette Chiaranussati (Class of 2018), also spent their summers learning in the private sector. Working as a Summer Intern at a global macro hedge fund based in Connecticut, USA, Colette spent the first three weeks on training and the remaining time working between two departments, Sales and Trading and Investor Relations.
"I decided to do a corporate internship because I can gain a different experience from what I can learn in school. At my workplace, I witness how experts form a specific market view based on current events, and then connect the dots and express that market view in an investment. To me, that is something that I know I cannot learn anywhere else but in the workplace. It is a skill that comes with experience, an intimate understanding of the markets and a certain amount of intuition."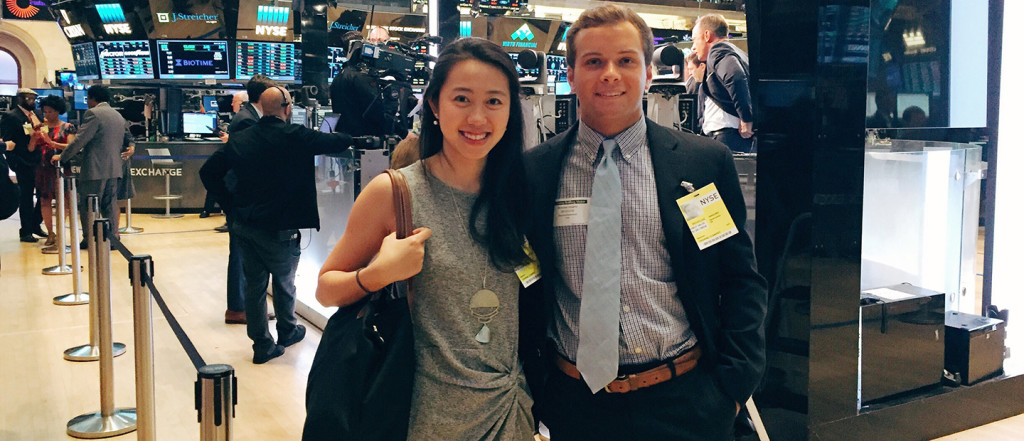 One of the most memorable experiences for Colette was going to the New York Stock Exchange (NYSE) during the opening. Photo provided by Colette.
"It's one thing to know that stocks are bought and sold at different prices, but to see exactly how this is done –  with traders scrambling around to different desks recording the best prices, negotiating on the phone with the brokers. It helped me see the different and distinct moving parts involved when a trade is made."
For Luke Ong (Class of 2018), taking on a corporate internship was a natural choice because he had always aspired to join the finance industry after graduation. As an intern at ABN AMRO, a Dutch bank, Luke's work involved screening the bank's clients and prospects for quarterly reviews of current clients or for new clients.
An interesting point Luke realised during the internship was that the finance industry appreciates a diversity of backgrounds, to avoid the perils of groupthink.
"People tend to think that one has to have a finance background to do the job, but that is not true. I am an Economics major, which is useful because it allows me to understand the happenings around the world and the global markets from an economic perspective."
Like Luke, the most important takeaway for Erika Terrones-Shibuya (Class of 2017), who spent her summer in Hong Kong as a Summer Analyst with Credit Suisse, was the importance of having unique perspectives.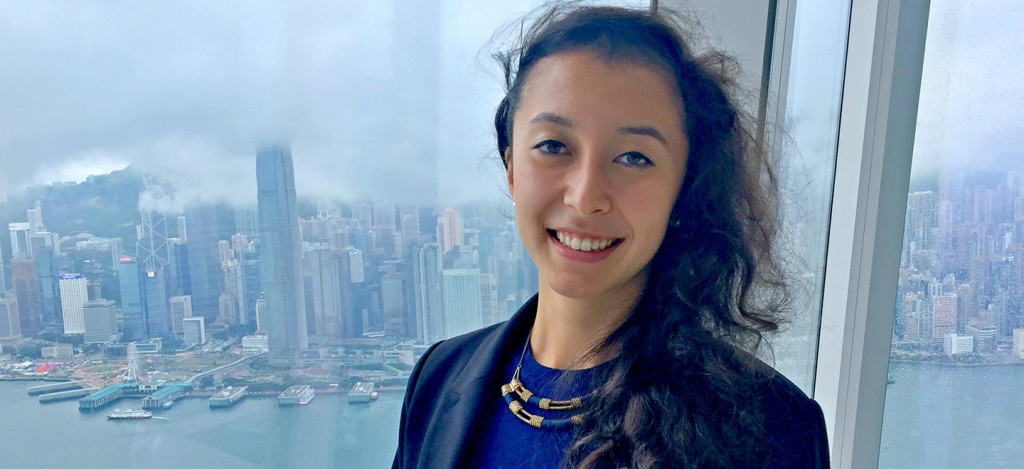 Erika in Credit Suisse, Hong Kong. Photo provided by Erika.
"In today's hyper-connected world, information spreads very quickly, especially in financial markets. It is highly likely that you are not the only person to know about anything that could affect the markets, be it Brexit, hints of currency appreciation, natural disasters or mergers between companies. How an individual or organisation can stand out would be to offer a different perspective."
In the Equities Sales and Trading Summer Analyst Programme, Erika was assigned to work on various projects to support the regional Sales desk, as well as attend client meetings. Photo provided by Erika.
"Though it has been fast-paced and challenging, my experience has been nothing but great. We have multiple desk rotations every week, so we are exposed to all teams within Equities and this has been an especially eye-opening experience."
"This internship offered me tremendous access to people of all levels of seniority across many business divisions in the Bank, which has been the most valuable for me. My team, mentor, fellow interns and people I interact with on the trading floor have also been incredibly supportive."
At Yale-NUS, in addition to the exciting opportunities our intrepid students secure on their own, the Centre for International & Professional Experience (CIPE) also coordinates internships with employers who are seeking student interns for 8 – 11 weeks over the summer vacation period. Watch this space for more internship stories coming up!