By Daryl Yang | Image by Sean Cham (Class of 2019)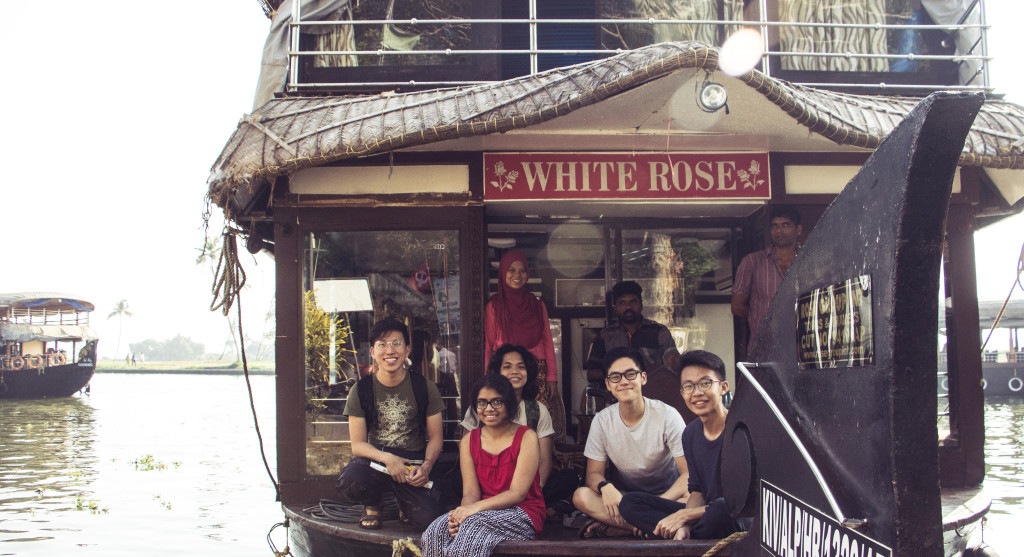 Over the mid-semester spring break, a group of Yale-NUS students went on a Learning Across Boundaries (LAB) trip to Kerala, India focusing on notions of self, cultural heritage and identity through travel writing.
Led by Dr Heidi Stalla and Dr Rebecca Tannenbaum from the Humanities Division, the students spent the week in Cochin and Alleppy, cities by the Laccadive Sea, where they participated in a series of arts and writing workshops in different landscapes and heritage sites. They explored ideas about the self, heritage and identity through engaging with the spaces and sites they visited, including the Indo Portuguese Museum; Fort Kochi beach; Promenade; Sree Gopalakrishna Devaswom Temple; and the Mattancherry Palace.
A significant amount of time was spent traveling, either on the train or on a house-boat traveling down the backwaters of Alleppey. For Ilya Katrinnanda (Class of 2018), the experience of traveling on the houseboat and recording the life around the river were her fondest memories from the trip.
"I have never noticed how intricate are the ways of the moving water and I thought that was refreshing because it forced me to take a closer look at seemingly mundane things."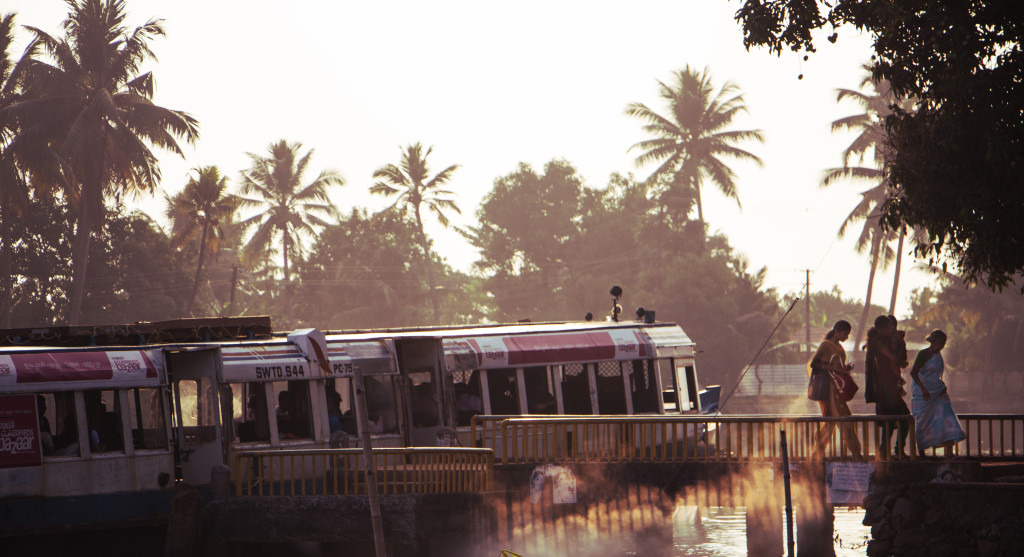 A product of the trip was a literary travel essay that each student developed under the guidance of the professors, focusing on the relationship between site, cultural or public art object, and community. Students also tried their hands on other artistic forms, such as visual art and photography, for an artistic project based on a unique research methodology known as Form-Shifting developed by Dr Stalla and external collaborator, Lecturer Diana Chester from NYU Abu Dhabi.
Adam Lau (Class of 2019) found the experimental spirit of the trip invigorating as he was given ample opportunities to explore new mediums of art and writing such as charcoal drawing and historical fiction which helped to refine his understanding of art on a personal and academic level.
However, the greatest takeaway from the trip was his reflections on notions of his self and identity. He had joined this programme to explore these ideas because he felt that he was at the stage of life where he was trying to understand himself better.
"I think the space to reflect and the rigour in that reflection in a completely foreign land was especially important for me. When we were at the beach of Fort Kochi, I was reminded of this line of poetry by E. E. Cummings which goes, 'For whatever we lose (like a you or me)/ it's always ourselves we find in the sea.' I realised how the waters meant something different to different individuals and this trip has helped me become more conscious of and appreciate the individual and the diverse, which is an important part of our college, and the world at large."
The LAB programme is developed by the Yale-NUS Centre for International and Professional Experience (CIPE) in collaboration with Yale-NUS Faculty. LABs are programmes of short duration that allow faculty to share their scholarship with students outside of the traditional classroom and create an opportunity for students to explore themes of the curriculum in a broader context.