By Denise Tan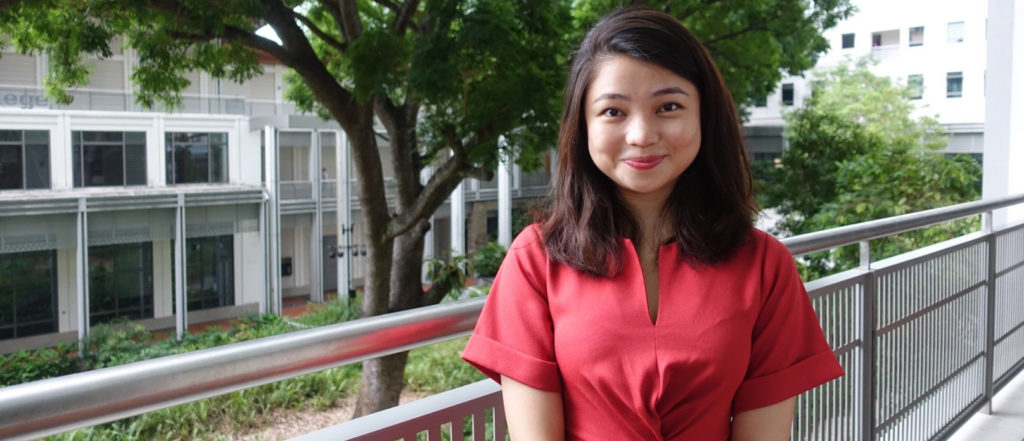 Annie Wang, a senior who will be working at GIC. Image provided by Tram Hoang.
From diverse course offerings to opportunities and support provided by the Centre for International & Professional Experience (CIPE), a Yale-NUS liberal arts education has prepared many seniors for a career in the corporate world. Three graduating seniors shared more about their journey so far.
Annie Wang Ting Fang (Class of 2019) will be joining the Business Professionals track in the Professionals Programme of GIC, which manages Singapore's foreign reserves. The programme begins with an eight-month rotation where Annie will participate in projects and daily operations in different departments, before moving to a human resource and organisation role.
During her job hunt, Annie knew that she wanted to work in a fast-paced and dynamic environment with opportunities for development. Drawn to GIC's strong culture of mentorship and opportunities to be rotated to different departments, she was excited to take up the job offer. "Beginning my career with rotations will really challenge me further when I am exposed to areas I may not be familiar with," she said.
Annie, who is an Anthropology major, credits the College's wide range of courses for giving her the confidence to try activities that she was initially uncomfortable with. She has taken courses in the Global Affairs and History majors, as well as a quantitative research course during her semester abroad at Swarthmore College. This comfort in ambiguity was reflected when she decided to participate in CIPE's Mystery Internship programme. In a Mystery Internship, students only learn about the company and country they will be working in close to their departure date. Annie's Mystery Internship was at an education and university consulting firm in Taipei, Taiwan.
"The Mystery Internship left the greatest impression on me as it introduced me to the idea of adapting quickly to the unknown and thriving even in the midst of uncertainties. It prepared me very well for the job application process, which tested my sense of resilience and adaptability," said Annie.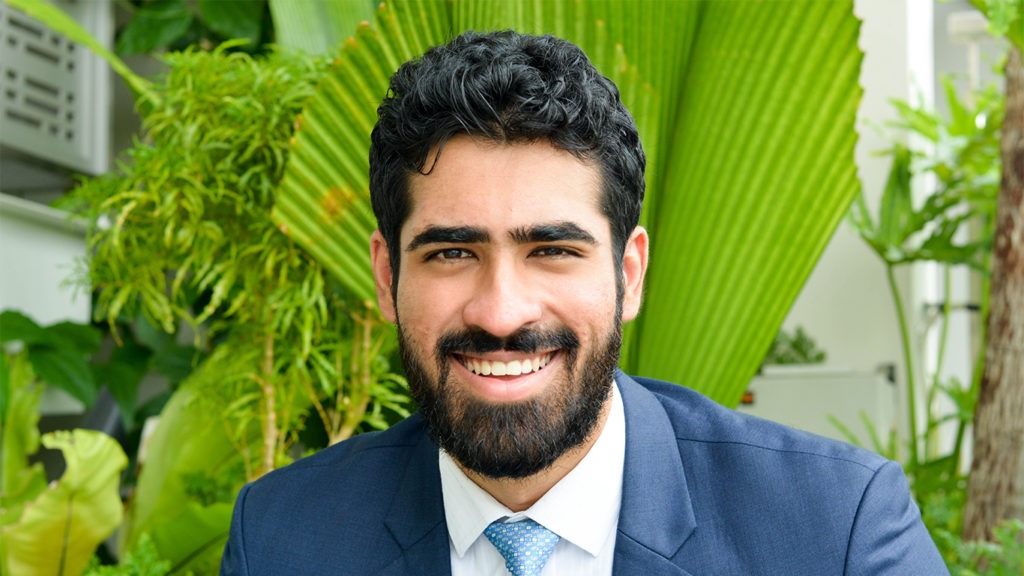 Image provided by Dhivesh Dadlani.
Dhivesh Dadlani (Class of 2019), an Economics major, will join Digital McKinsey as a Business Analyst. Digital McKinsey is housed in McKinsey & Company and it combines the consulting firm's technology and digital capabilities. Drawn to the breadth of knowledge that McKinsey has to offer, Dhivesh considers himself a "big fan" of consulting as it allows him to learn while making an impact on others.
While his major has provided him with quantitative skills that will be useful at McKinsey, it is the College's diversity of opinions that has taught him how to approach complex issues. "Yale-NUS has taught me how to engage with an issue even when my peers are approaching it from different perspectives. I feel that this is important in consulting, when one problem may have many different solutions," he said.
Dhivesh plans to work in McKinsey for a few years before pursuing a Masters of Business Administration (MBA). In the longer term, he hopes to continue with consulting or set up his own organisation.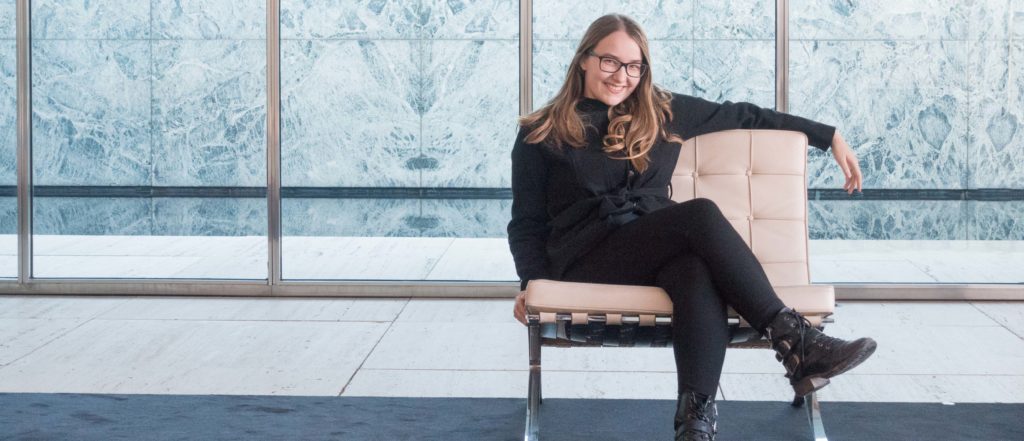 Image provided by Cora Ceipek.
Cora Ceipek (Class of 2019) is an Arts and Humanities major who will be an Associate Product Manager at Visa in San Francisco. Prior to landing her role at the multinational financial corporation, Cora interned in various companies and organisations. The summer before her sophomore year, she interned at She's the First, an award winning non-profit organisation that uses education to combat gender inequality. This stint, coupled with working as a Student Associate for Yale-NUS College Admissions & Financial Aid office, was creative in nature and piqued her interest in marketing.
She also did marketing internships at LexisNexis, a global legal research company, in Dayton, Ohio, and Microdesk, a software reseller and consultancy based in New York City. These internships honed her analytic skills as she worked on data analysis, marketing strategy, and social media marketing. While her internships were sourced on her own, Cora found her conversations with her CIPE advisors and professors to be "really helpful and influential" in her professional trajectory.
She advised students to be open-minded with their experiences and to seek the resources available on campus. "Chat with as many people as you can about the nature of the work you're going into, and try different kinds of opportunities to see what you enjoy. Don't hesitate to engage with a CIPE advisor or other mentor figure with any guidance you need along the way," she said.
This story is the last of our Senior Series on the Class of 2019 leading up to Graduation 2019. We wish the Class of 2019 all the best and happy graduation.