Written by Melissa Wang | Images as credited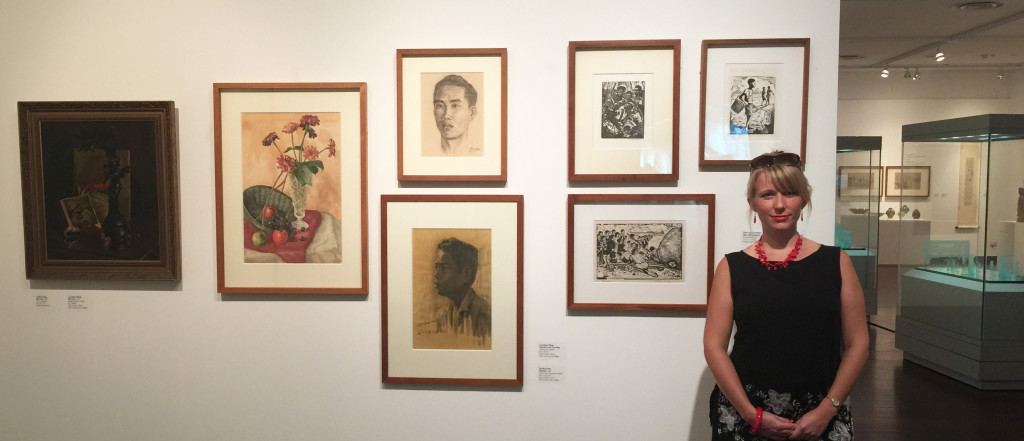 Dr Maria Taroutina, the inaugural recipient for the Georgette Chen Fellowship Grant. Image by Melissa Wang
You may have caught the recent docudrama The Worlds of Georgette Chen, with popular local actress Rui En playing the famed Singaporean painter of the 1900s. Aired on both Channel NewsAsia and MediaCorp Channel 5, the docudrama was commissioned by the National Gallery Singapore, as part of their efforts to promote an appreciation for the development of Singapore's art scene.
A pioneer in Singapore's early art scene and a key figure in the development of the Nanyang style, the late Georgette Chen was known for her post-impressionistic styled oil paintings, which combined Western techniques with Asian themes. She also started teaching art at the Nanyang Academy of Fine Arts when she moved to Singapore in 1954.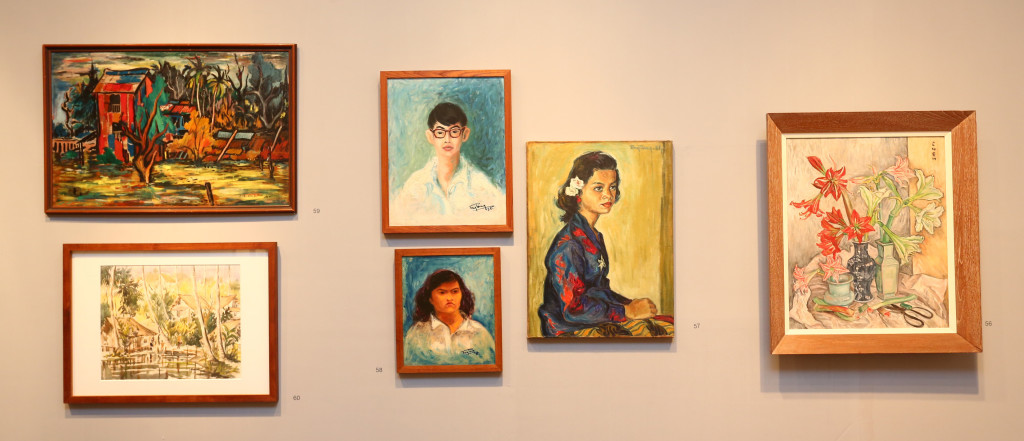 'Still Life with Tiger Lilies' by Georgette Chen (far right), part of the NUS Museum's collection. Image by NUS Museum
The Georgette Chen Study Award
Despite her passing in 1993, Georgette Chen's legacy in the Singapore art scene continues to burn strongly today. The Estate of Georgette Chen, through its trustees, Dr Lee Seng Gee and Dr Della Lee, have established the Georgette Chen Study Award in Yale-NUS, which is one of our Donors' Need-Based Study Awards.
In the College's inaugural year, eight beneficiaries received the award.
"I was elated and relieved to receive the Georgette Chen Study Award. Being recognised as a lover of the arts, and being bestowed with an award related to the legacy of an artist was huge for me," shared Keziah Quek, Class of 2017, an inaugural recipient of the Georgette Chen Study Award and an aspiring visual arts curator.
"This Award was completely crucial in enabling me to join Yale-NUS College and has made me more determined to find my way into the curator's seat. I hope to achieve at least a fraction of what Georgette Chen has," Keziah added.
Sheryl Foo, Class of 2017, echoed Keziah's sentiments, highlighting how the Georgette Chen Study Award has been a great help to her College career.
"This summer I was part of the prestigious Young Southeast Asian Leadership Initiative (YSEALI) academic fellowship awarded by the US State department and through it, I grew in my personal development as a global leader, and was fortunate enough to meet US President Obama. Without the Georgette Chen Study Award, I would not have the financial freedom to be able to focus on my college career and my personal development," Sheryl shared.
Research Fellowship Grants
Aside from study awards, the Estate of Georgette Chen also gives out research fellowship grants. These grants go to faculty members and Dr Maria Taroutina, Assistant Professor in the Division of Humanities, is the first recipient for the grant.
Specialising in Art History, Dr Taroutina stressed the importance of the grant in helping to build the visual arts department here. The grant will enable her to purchase more art history research materials to supplement the resources available in the library.
"As a very young college, our library for instance, is not as established as that of other Universities with a longer history. There is a need to purchase more art history books, which are expensive," Dr Taroutina shared. "The sponsorship has really helped to make research materials and resources more readily available to our students."
The sponsorship has also helped Dr Taroutina fund her research trips and the publishing of her works.  Stressing the importance of physicality in the study of art history, Dr Taroutina shares the work she researches, as a result of her trips, with our students. An active learning component is also a part of her course and she brings all her students to the NUS Museum, because it helps add a different dimension to the learning.
"When studying an artwork, seeing the actual size of the painting, or  being in a building when studying architecture, can make such a difference," she explained.
"I'm really grateful to the NUS Museum for all their help, and they have a great collection of Southeast Asian art," Dr Taroutina added.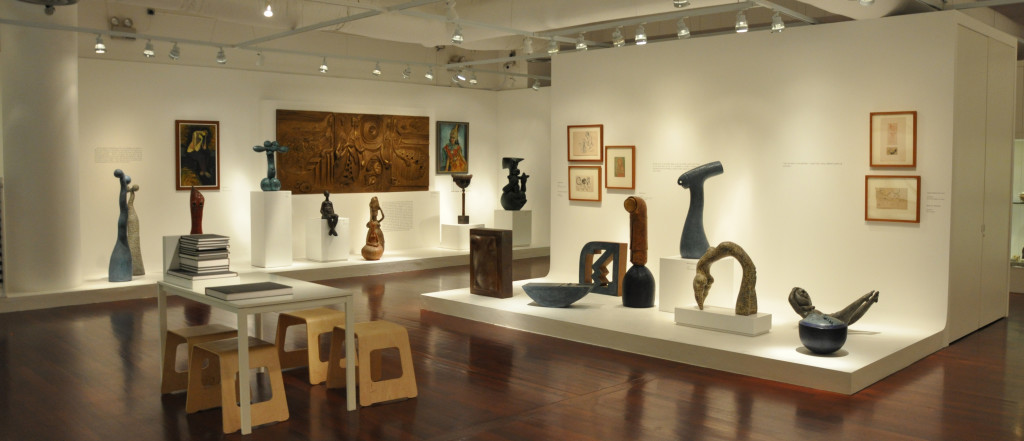 The NUS Museum, where Dr Taroutina frequently holds classes. Image by NUS Museum
"The museum is on campus and easily accessible for us to conduct classes in the museum environment. This also helps students understand what the art environment is like in terms of future possible careers," she added, sharing that some of her students have gone on to take up internships with the museum.
"It is very important for students to be able to engage with the artworks, rather than just see reproductions of them," Dr Taroutina stressed.
Dr Taroutina is immensely thankful for the research fellowship grant, which has been helpful to advancing her research. She added: "Our immediate priority is to build up our library of visual arts resources, so I'm grateful to be able to contribute to these efforts through the Georgette Chen Research Fellowship Grant."