By Lim Wei Da
*All photos were taken before the implementation of COVID-19 safe management measures.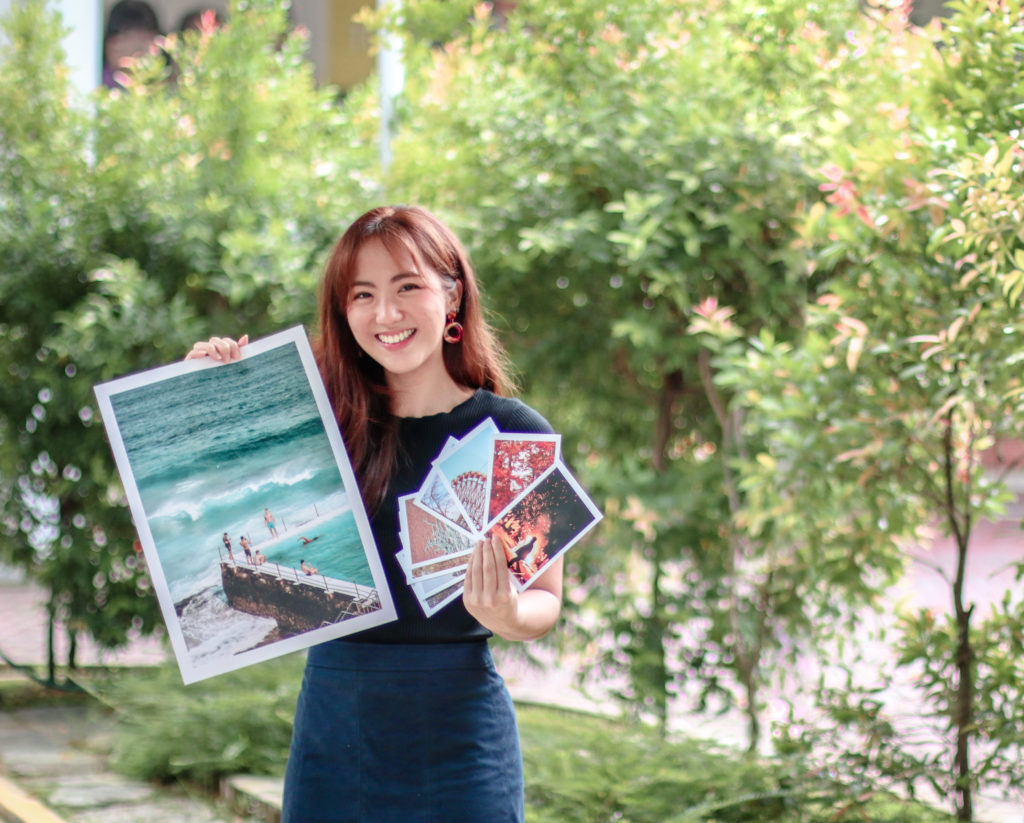 Image provided by Ms Chan Kah Mun (Class of 2020).
Imparting knowledge is not the sole focus of the college experience offered at Yale-NUS College. Here, students immerse themselves in a culture of diverse perspectives where the College nurtures in them a sense of responsibility for their communities and the spirit of giving back. Our students, past and present, actively contribute to various causes and hope to make a difference in their communities.
Urban Studies graduate Ms Chan Kah Mun (Class of 2020) recently launched How Light Falls, a photography studio that started 'Postcards Purposed', an art initiative that raises funds for important community work in Singapore.
Ms Chan combined her passions for art and people by fundraising through the sale of self-designed postcards. Besides supporting local causes, she hoped the postcards can create opportunities for handwritten connections between people in a time of physical distancing and restricted travel due to the COVID-19 pandemic.
She said, "During my time at Yale-NUS, classes on climate change, robust environmental programmes, and conversations on social inequalities solidified my own consciousness of being a better and more engaged human being. Many of my peers are likewise manifesting principles into action, and I have certainly been inspired by the culture of change that Yale-NUS fosters. I started this initiative despite my full-time job to support causes I care about, such as gender equality, social justice, and climate action".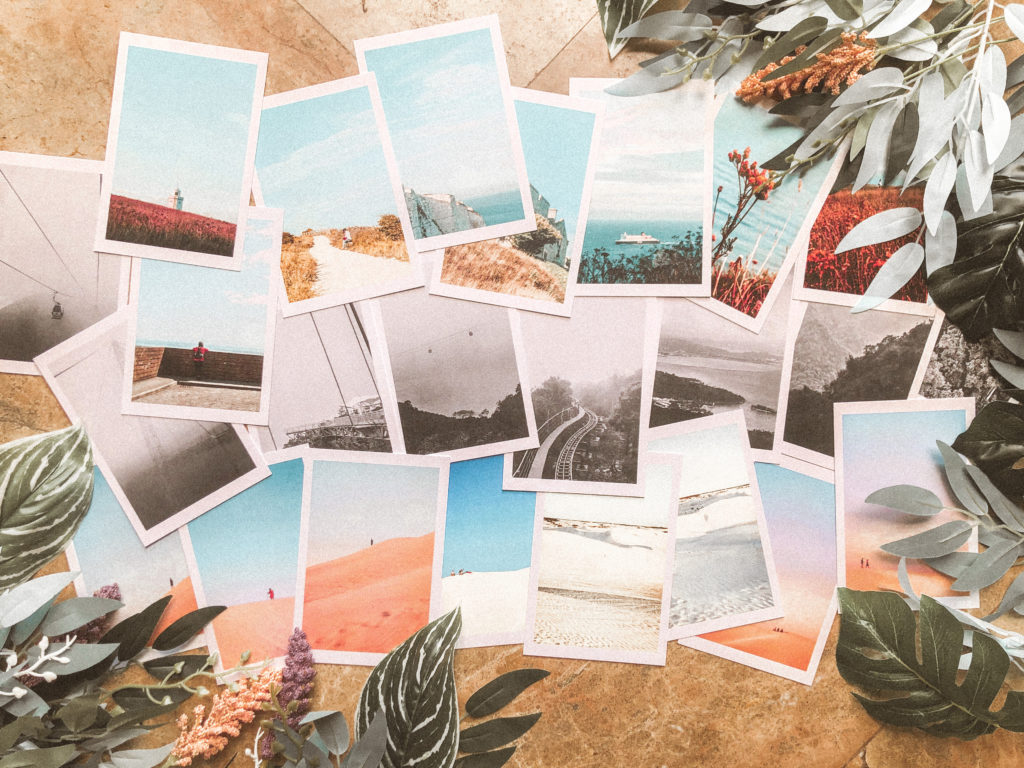 Some of the photographs sold by How Light Falls for local social causes. Image provided by Ms Chan Kah Mun (Class of 2020).
In three months, Ms Chan curated over 20 series of 'Postcards Purposed' and raised more than SGD$2,000 for groups such as Aware, Healthserve, and SGClimateRally. Some postcards feature photographs taken by Ms Chan during educational study trips offered by Yale-NUS, such as the College's Week 7 Learning Across Boundaries programme to India, and a semester exchange in Barcelona, Spain. Ms Chan plans to continue growing How Light Falls to support more local causes.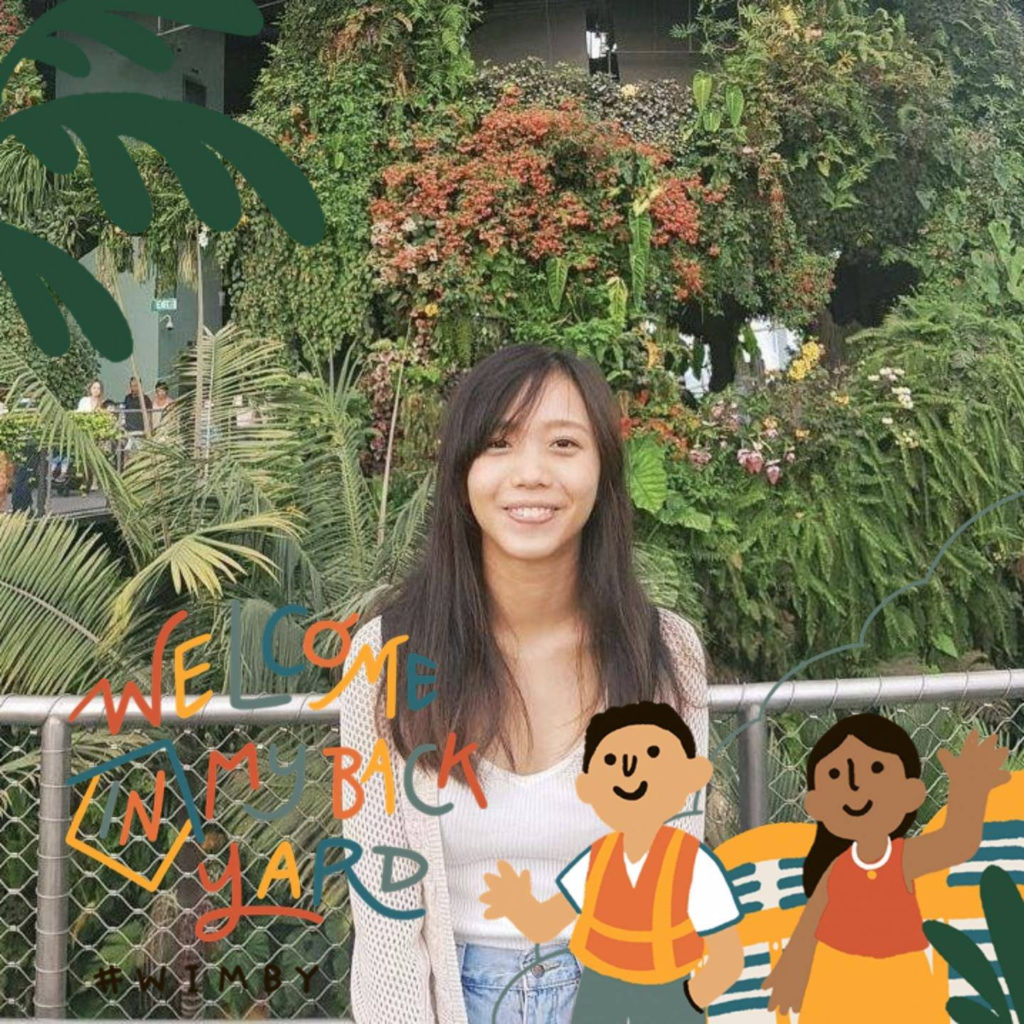 Ethel with a WIMBY banner. Image provided by Pang Hwee Min Ethel (Class of 2022).
Pang Hwee Min Ethel (Class of 2022), an Environmental Studies major, is part of the core team at Welcome In My Backyard (WIMBY), a volunteer-run campaign that hopes to build bridges for migrant workers in the local community.
Ethel explained that during the COVID-19 crisis, migrant workers providing essential services faced many challenges and bias as they were temporarily rehoused in refurbished HDB estates, former schools, and so on.  She was part of the founding team of WIMBY alongside other Singaporeans who wanted to build bridges between the migrant worker community and the rest of Singaporean society by promoting empathy and thoughtfulness among residents in relevant communities.
She said, "I live in a neighbourhood close to the very first temporary rehoused site in Redhill. In April, when there was a lot of anxiety and negativity around the rise of COVID-19 cases in the migrant workers community, I felt the need to step up. It is crucial for us to find ways to mutually support each other in this time of crisis".
At WIMBY, Ethel is involved in initiatives encouraging local community groups to proactively welcome their new neighbours with open arms. For example, she gave a virtual talk about empathy, worked with secondary school students to write welcome notes for migrant workers, and even pushed through a pilot project which brought migrant workers and residents to a local park for an afternoon of recreational activities. Ethel mentioned that she was particularly touched by local residents who reached out to offer their time and resources, such as a local baker who donated 270 containers of cookies.
Ethel elaborated, "Listening to the stories and lived experiences of migrant workers has been humbling. I hope to use my experience in WIMBY to strike up more conversations with peers and family and foster more openness and compassion towards migrant workers, as well as other underserved members of our community."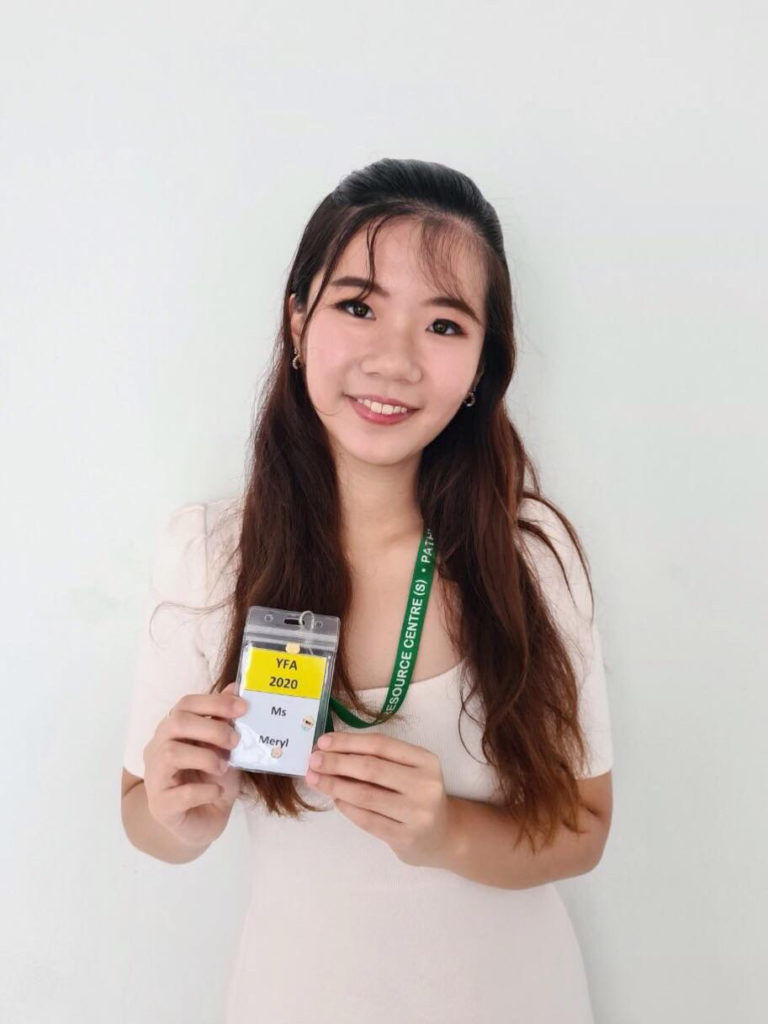 Meryl at her workplace. Image provided by Yu Chi Ying Meryl (Class of 2022).
Yu Chi Ying Meryl (Class of 2022) is currently taking a semester off school to intern at Pathlight School, Singapore's first autism-centred special education (SPED) school.
At Pathlight School, Meryl works as a teacher's aide, where she provides behavioural support for primary school-aged students with Autism Spectrum Disorder (ASD). Through her classes at Yale-NUS as a Psychology major, Meryl learnt that human developmental, social, and cognitive abilities exist on a spectrum, and she reflected on how Singapore's education system could potentially put individuals with a more neurodiverse profile at a disadvantage.
Meryl shared, "I became interested in how evidence-based therapy could help alleviate some of the struggles that neurodiverse individuals face, and grew more attuned to the importance of increasing awareness about diverse needs in society. Additionally, as a first-generation university student, I strongly believe that education is the ultimate social leveller and that no child should be left behind. Thus, I wanted to contribute to the students at Pathlight School, particularly because the work resonated with my own values of acceptance and inclusivity".
During her workday, Meryl assists the teachers in managing and responding to the students' diverse sensory and social needs. While the experience was initially challenging, Meryl shared that the valuable guidance from her supervisors allowed her to mature in her interactions with the children and assist them with their challenges.
Reflecting on her experience, Meryl said, "The most rewarding part of my job is when I receive a simple 'thank you' after providing a supportive presence or helping my students achieve a learning goal. On Teachers' Day, I was heartened to receive numerous gifts and cards from students whom I have supported, and I have kept the cards in a safe place until today. The warmth and sincerity shown by the students certainly affirms my choice to work here. At the same time, I have developed a newfound appreciation for the resilience of my students in making the best of life's circumstances".