By Daryl Yang | Images provided by Yale-NUS Ballroom Dancing Team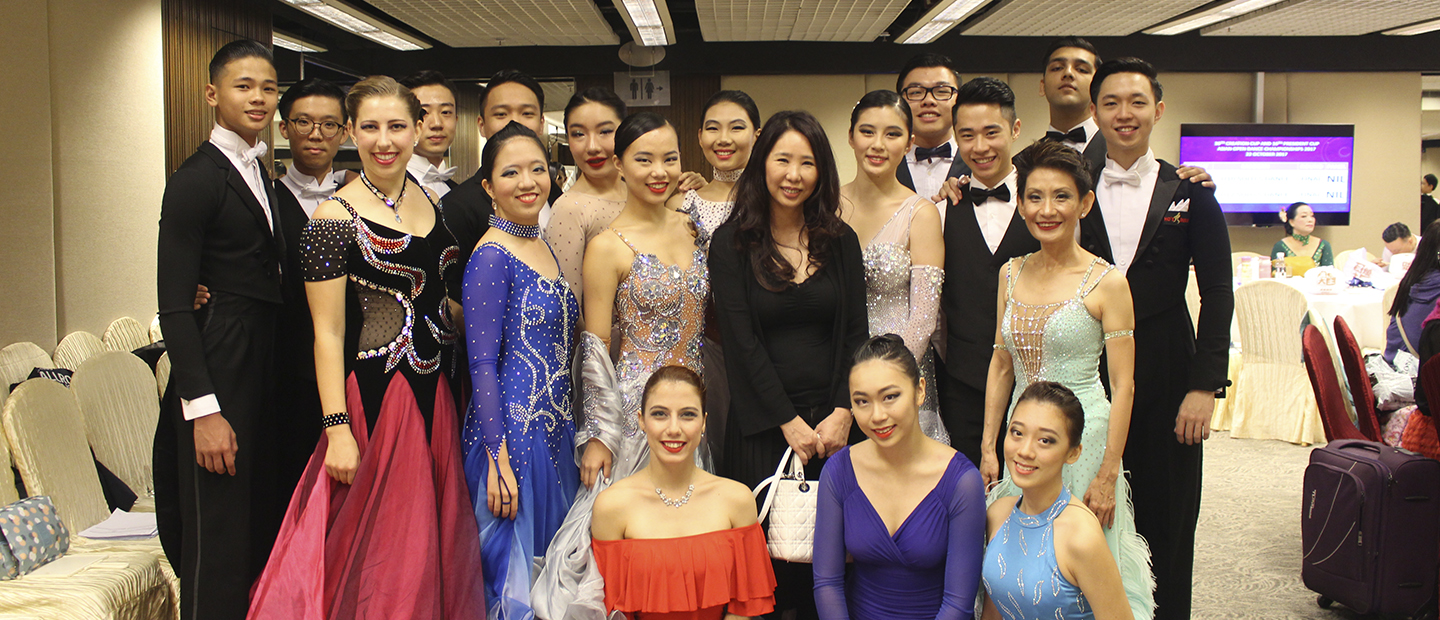 Over the past five years, many student organisations have sprouted in Yale-NUS College and one which has seen significant growth in terms of participation and achievements is the Yale-NUS Ballroom Dancing Team.
Founded in the same year as the College itself, about one in ten Yale-NUS students is a member of the Ballroom Dancing Team. The group comprises two groups of dancers who perform Standard and Latin ballroom dance respectively.  Regular classes are conducted by both student leaders as well as professional trainers, and are offered to students with and without any dance background.
More experienced members also participated in competitions both locally and abroad. In October, they took part in the 16th President Cup and 30th Creation Cup Asian Open Dance Championship 2017 in Hong Kong, where the group clinched the top spots in their respective categories.  The group also took part in the local 2nd Garden City Open Dance Championship in April earlier this year and won top spots in almost every category.
"Ballroom dancing is both a sport and an art. It has fast and slow pace styles of dancing. Furthermore, people can ballroom dance to almost all genres of music. Personally, what drew me to it was the incredibly rich cultural content in the dance. It is a perennial expression of love that never quite dies," shared Jerrick Wee (Class of 2019), President of the Yale-NUS Ballroom Dancing Team.
Many students, such as Eda Semsioglu and Shikhar Agarwal (both Class of 2020), had no dance background but were inspired to join the team after taking open classes.
"I have always enjoyed dancing but have never pursued it seriously before. That changed when I attended a ballroom dancing open class and realised that it could be a medium for me to enjoy dancing. After that class, I did not hesitate in joining the ballroom team," Eda shared.
Joceline Yong (Class of 2018) joined the group in her sophomore year after attending weekly classes that her peers conducted the year before. Before entering the College, she had trained in ballet and contemporary dance for several years.
"I had always wanted to try ballroom dancing but never had the opportunity to do so. What I didn't expect was how long I would stay in the team, and how it would become a huge part of my life in the College," she shared.
Something Joceline appreciated about the group is the sense of camaraderie and the use of dance as a medium to connect with the larger community.
"Our team is more than just a group of people who learn dance steps together and support one another.  We think about how we can translate our chosen art form into performances that reflect stories and emotions," she shared.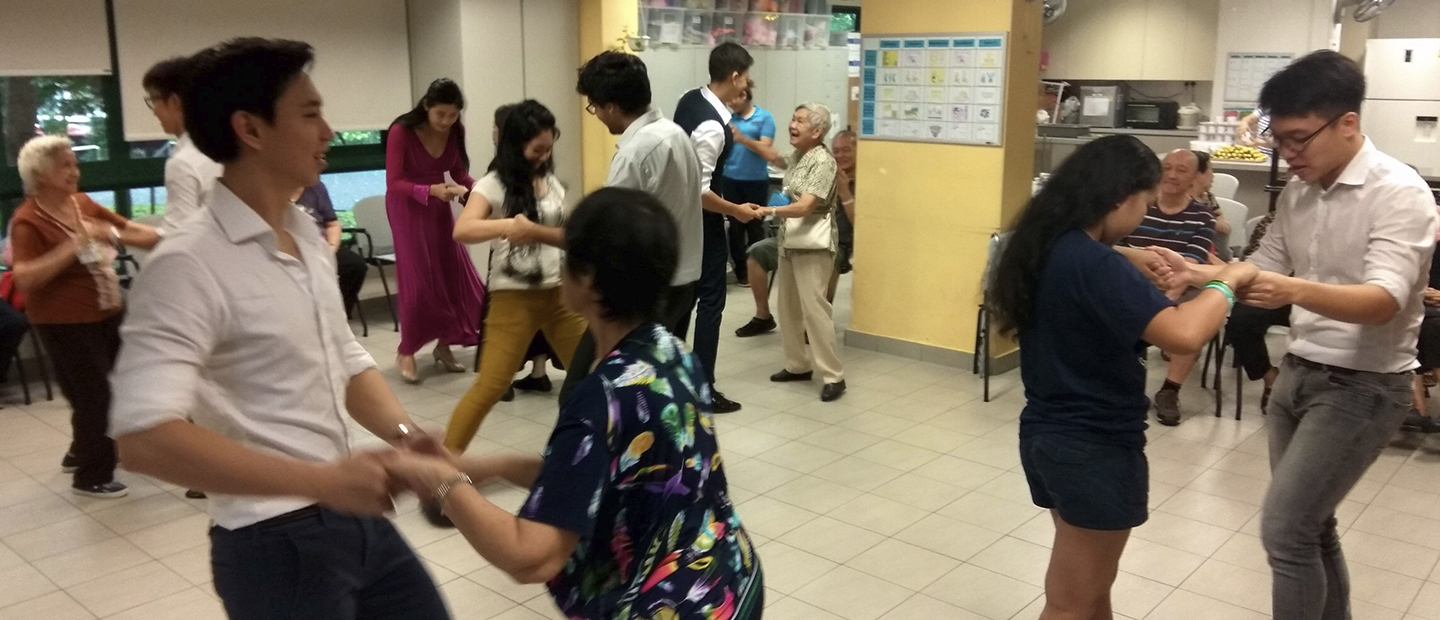 According to Jerrick, the team regularly organises community visits around elderly care centres in Singapore to share their love of ballroom with communities outside the College.
"The people in the elderly care centres absolutely adore our presence and we are regularly invited to perform for them. We choreograph some of our pieces specially for them, such as dancing to Chinese oldies," he said. "These visits also allowed our members to bond together as we travel around Singapore and see places that many of our international friends have not yet explored."
Jerrick shared that the idea of community visits came from the team's founder Joan Ongchoco (Class of 2017) who was inspired by the Yale ballroom team which has a tradition of conducting community tours around New Haven.
The group also put up regular showcases to share ballroom dance with the Yale-NUS community.
Shikhar added that his most memorable experience was from the first showcase performance.
"We were all very nervous as most of us were performing a dance for the very first time. As each couple got on stage, we whispered words of encouragement and gave each other a pat of support. It was a really precious moment," Shikhar shared.
Like Shikhar, Khwa Zhong Xuan's (Class of 2020) favourite moment came from his experience at the first competition he participated in.
"Being in an actual ballroom in Singapore, and dancing on a big, open floor was an amazing experience. What was most memorable were the open dance sessions in between the competition sets. They played ballroom music and everyone was invited to dance on the dance floor. We saw couples young and old dancing to the music and it was an incredibly beautiful sight."
While some may think that ballroom is a dance that appeals to older generations, Jerrick noted that the Yale-NUS ballroom dancing team has helped to make it attractive again for young people. "People usually think of ballroom dancing as an 'old-people' sport, so I'm glad that the Yale-NUS ballroom dancing team has debunked this myth! I think that our balance of performance, competition, community outreach and social promotion has contributed to the growth of our group," he reflected.