By Daryl Yang | Images provided by Aleithia Low
A unique aspect of the Yale-NUS College education is the close-knit residential community. Students stay on campus for all four years of their college life in one of three residential colleges: Saga College, Elm College and Cendana College. This residential model creates nested communities in the Yale-NUS tradition of supporting lifelong learning by combining academic, intellectual, social, cultural, athletic and artistic life.
Students have opportunities to interact with professors and staff, as well as visiting speakers and international guests on campus. These living-and-learning experiences between classroom and community are hallmarks of the student residential experience at Yale-NUS College.
While the Rector and Vice Rector, whom both live on campus with their families, play significant roles in designing the student residential experience, residential staff share equally important responsibilities in supporting students. Part of the residential staff include the Dean's Fellows, who advise and mentor  students as they navigate through various changes and challenges inherent to a growing and evolving community and the other comprises residential executives who ensure the smooth daily operations of the residential colleges.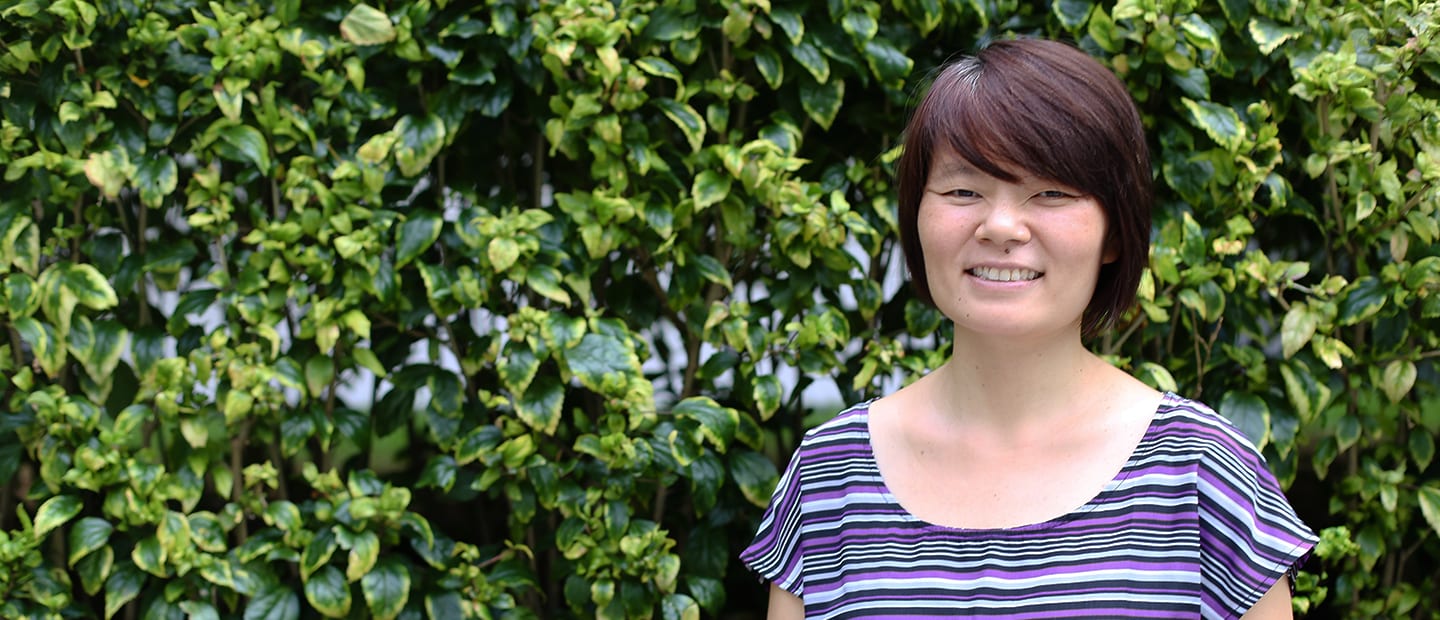 Ms Ngu Hui Tze, who works as a senior executive at Saga College, sees her role as a pillar of support for the residential community. "I see my role as providing crucial support for the Rector, Vice Rector and the Dean's Fellows. I also help to provide a meaningful experience for our residential community," she shared.
A typical day's schedule for Hui Tze involves many different tasks. This could range from scheduling meetings to publicising residential life events, as well as working with a team of about 12 Saga College student associates to organise and implement these events.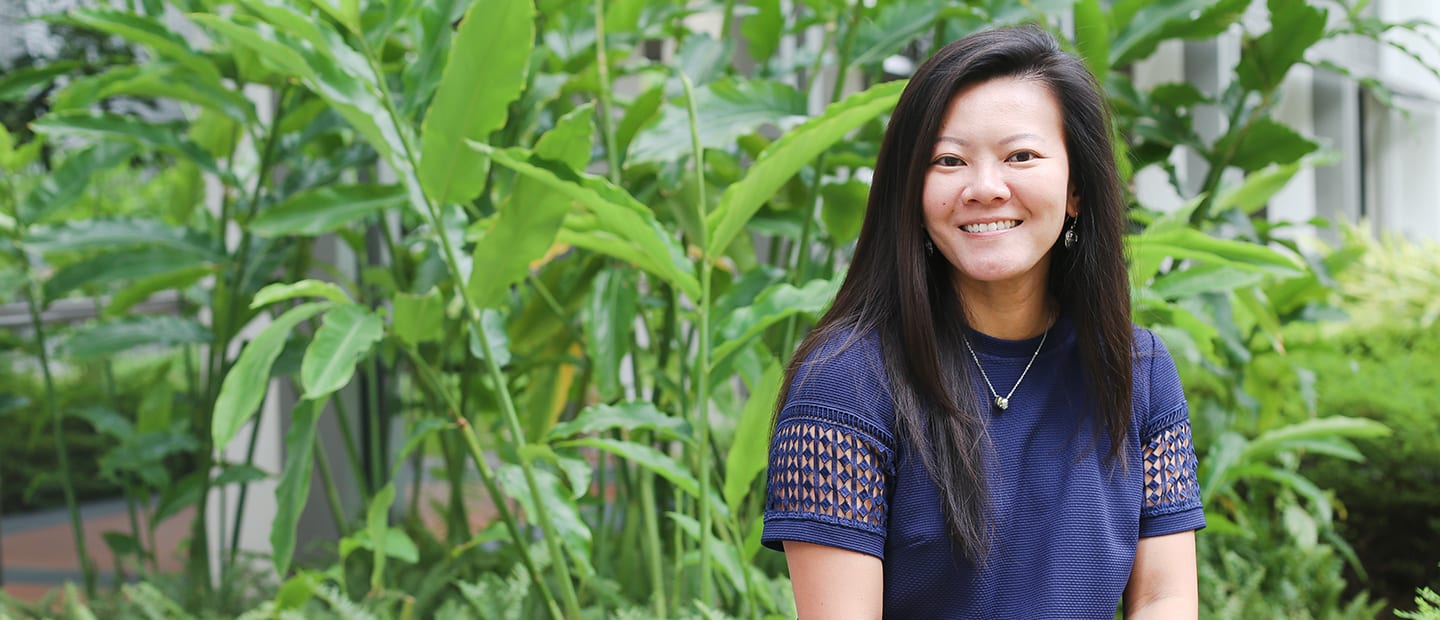 The residential executive at Cendana College, Ms Maggie Kang, regards the students living in Cendana as her "little siblings". Maggie is particularly fond of the students she works with, whom she considers to be humble and compassionate.
"The students are very humble and down-to-earth", she shared. "Most importantly, they are passionate about helping the community or being active in residential college events. You can genuinely feel their passion."
Maggie shares that her favourite memory at Yale-NUS will always be the time spent working with the Cendana College Council on various events. "I remembered we once gathered to assemble a lot of fresh flowers that we had bought for our college's formal dinner decorations. All of us had no experience with flowers arrangement but we eventually figured it out together. It was such a fun experience," she shared.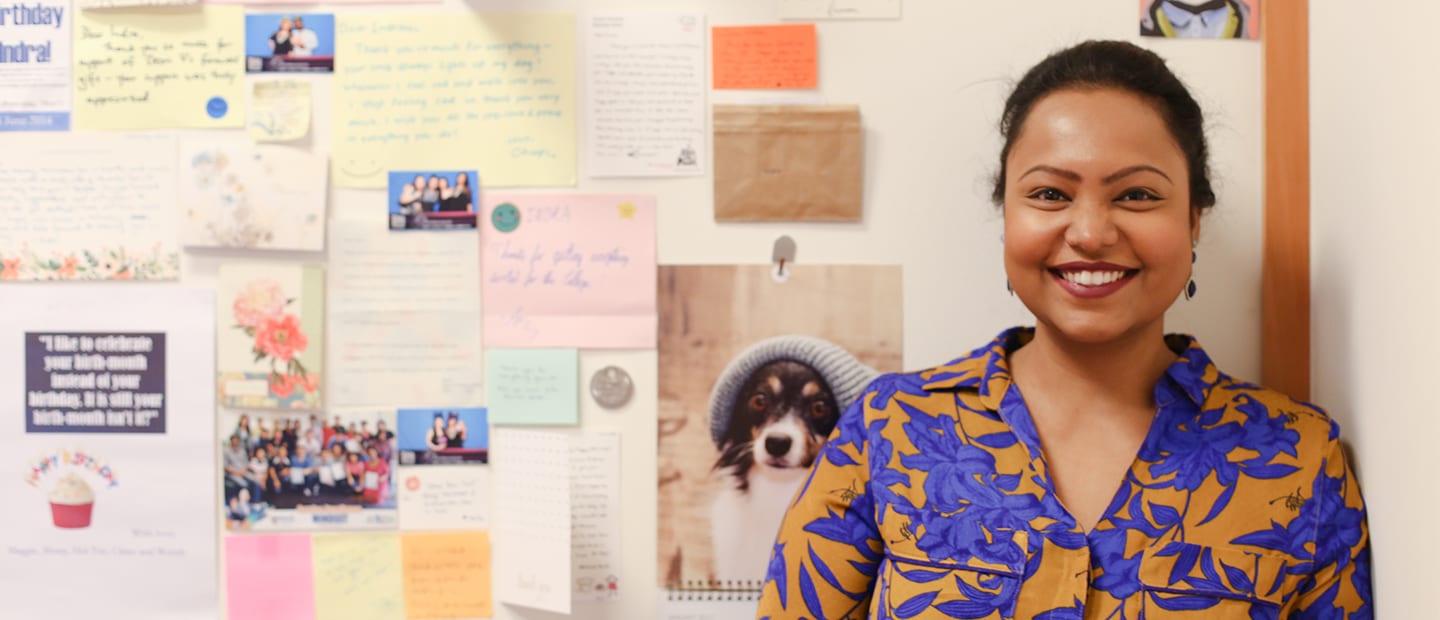 Of the three, Ms Indrani Kaliyaperumal is the longest-serving Residential Executive and is currently part of the Elm College residential team. "I'm proud to have witnessed our first batch's historic graduation. The move from Residential College 4 at Utown to Yale-NUS' permanent home on this bustling new campus is another fond memory etched in my heart," she reflected.
Indrani enjoys working with the residential team so much that she feels that her colleagues are like family. "I never feel that I am in an office environment," she said. "The informal interactions with students and colleagues and the cheerful happenings around the office gives a very warm family vibe."
Indrani also enjoys being part of the diverse Yale-NUS community. "From having my favourite music composer A. R. Rahman on campus, to students and faculty who come from all walks of life with vast knowledge and many stories to share, being in the heart of Yale-NUS has been amazing," she quipped.
When asked to share some life advice for Yale-NUS students, Indrani readily offered some nuggets of wisdom: "Sometimes with our hectic schedules, we tend to be too caught up with everything. Remember that it is the memories you create that lasts forever. Love and live every moment you have!"