Written and images by Melissa Wang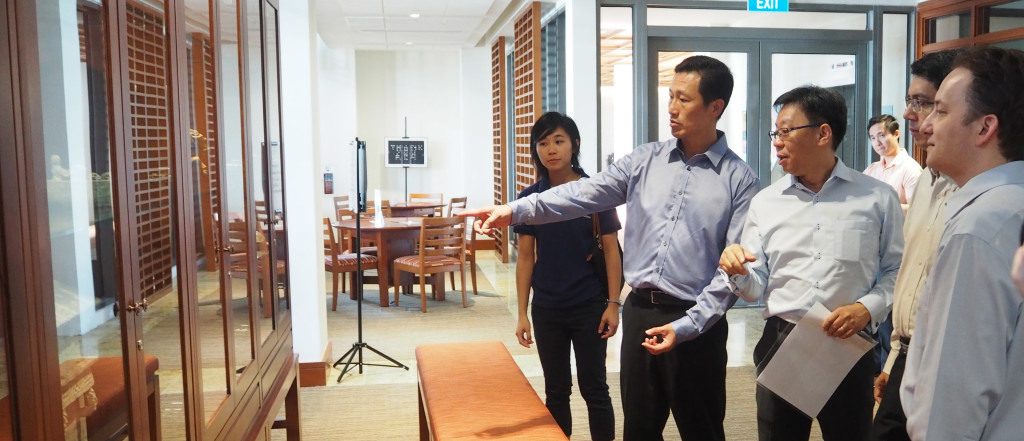 Minister Ong Ye Kung on a tour of the Yale-NUS College campus. 
On 3 March 2016, Acting Minister for Education (Higher Education and Skills) Mr Ong Ye Kung visited Yale-NUS College to see first-hand the unique liberal arts education experience offered here.
This was the second time Minister Ong visited the College. His first visit was during the Inauguration of Yale-NUS College Campus in October 2015, which he described as a more formal session. This time, he wanted to get to know the College in greater detail and depth in a more casual setting.
During his visit, Minister Ong had the chance to do just that, meeting various members of the college community, including members of the senior administration, faculty and students. At the meeting with staff and faculty, Minister Ong was given an insight into the unique education model Yale-NUS offers. They discussed how subjects were not taught in silos and the deliberate effort in ensuring the multi-disciplinary nature of the classes offered. For example, faculty members highlighted how they were grouped according to divisions rather than disciplines, to encourage greater opportunities for collaboration across disciplines.
During this visit, Minister Ong went on a comprehensive tour of the campus, including the various art and learning spaces, butteries, common lounges, and a student suite and its sky garden. At the common area in the student suite, flags of the students' countries of origins reflected the diversity of the community here.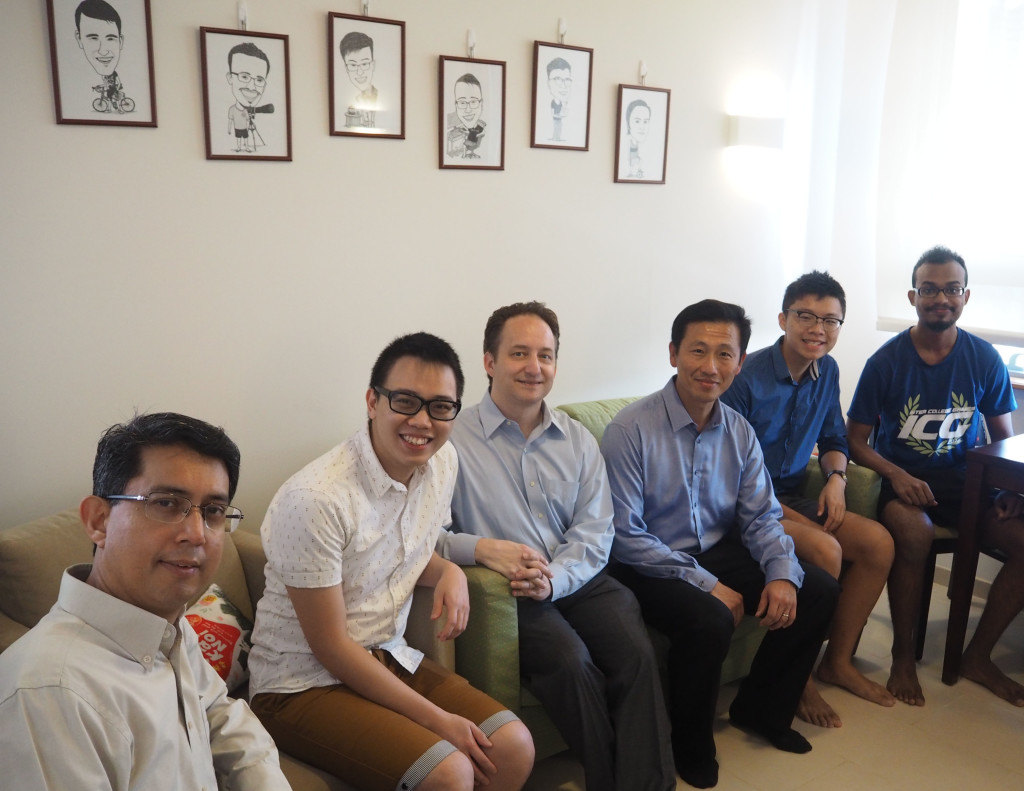 Minister Ong also visited a students' suite, to witness the residential living component of the College.
"The diversity of our community is a major part of what makes living and learning in Yale-NUS exciting for me," pipped Chong Woon Han (Class of 2018) who hails from Malaysia and is one of the six residents of the suite that Minister Ong visited.
He explained: "It's one thing to study a Common Curriculum that's founded upon a global outlook, but it's so much more enriching getting to know people of diverse cultural backgrounds on a personal level."
Minister Ong also met another nine Yale-NUS students in the Cendana common lounge and heard more about the activities which our college community was deeply involved in and passionate about. Students shared about their participation in activities such as the Singapore Asset Management Conference, Migrant Workers Awareness Week, and their various internship experiences amongst others.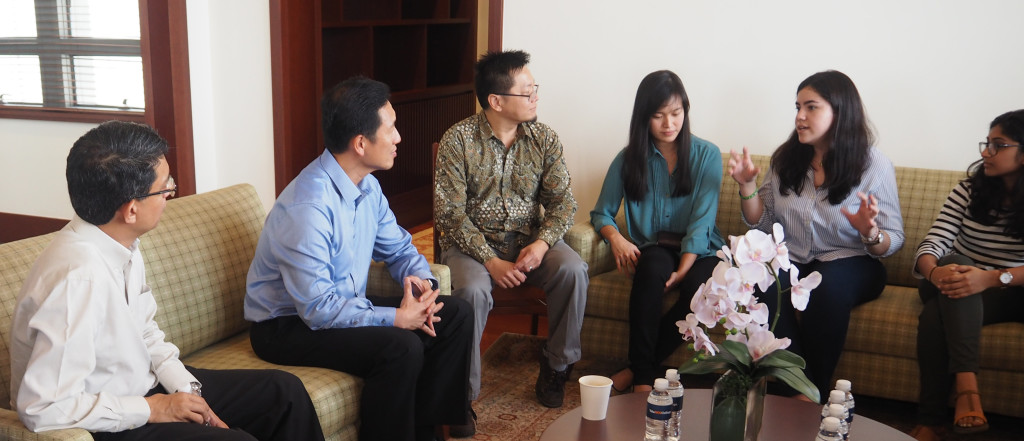 Students engaged in a session with Minister Ong, sharing more about their College experience.
Students found it a valuable opportunity to share more about their College experience with Minister Ong.
"I think that the experience was quite fascinating and that Minister Ong was candid, friendly and receptive to our views and opinions," shared Look Woon Wei (Class of 2019).
Diyanah Kamarudin (Class of 2018) also found that this visit was "symbolic of how the Ministry of Education (MOE) is very receptive about the liberal arts curriculum".
Pogaru Saisrikar (Class of 2018) added, "I'm very grateful that Minister Ong took the time to speak with us, and it really shows how much MOE cares not just about the different education institutions, but also about the different thoughts and mindsets of the youth."
He elaborated: "From the questions that Minister Ong was asking and his interest in the things we do here, you could see that it went beyond getting to know the College, but about understanding more about Singaporean youth and their education."